Hello blog friends. Because I know how much each and every one of you enjoys wasting spending a few minutes each Monday here at the Edge of Eternity, today I bring to you another installment of weird facts. You're welcome. Now grab your coffee, Mountain Dew, iced tea, bottled water, wine, or whatever beverage you prefer, sit back, put your feet up and enjoy the silliness.
Did you know that the average person spends 6 months of their lifetime waiting on a red light to turn green? For some people it's probably more than 6 months, but apparently 6 months is average. I don't know about you, but sometimes it feels like 6 months before even 1 stupid light will turn.
In 1386 a pig in France was executed by public hanging for the murder of a child. Poor pig. I can't help but wonder if they ate said pig after it died. Hey, inquiring minds want to know.
Apparently, the average person walks the equivalent of three times around the world in a lifetime. I'm guessing that after spending a week at Disney World you've already made one complete revolution around this great planet. At least it feels that way.
Men are 6 times more likely to be struck by lightning than women. So ladies in an electrical storm, stay away from your man.
Coca-Cola would be green if coloring wasn't added to it. I'd probably still drink it.
You cannot snore and dream at the same time. I'm not sure who determined this, but I'm guessing my husband doesn't dream much. (Love you sweetheart!)
A sneeze travels about 100 miles per hour. Just think about that. It's totally useless information but if you are prone to playing trivia games, this one might come in handy some day.
Chewing gum while you cut an onion will help keep you from crying. I'm going to give this a try.
About half of all Americans are on a diet on any given day. I'm inclined to think it's even more than half, but I don't spend hours researching this senseless stuff.
Celery has negative calories! It takes more calories to eat a piece of celery than the celery has in it to begin with. It's the same with apples! Waldorf salads for everyone!!! Which gets me to thinking . . . all those people dieting (half of all Americans apparently) should be made aware of this fun little fact.
The word "gorilla" is derived from a Greek word meaning, "A tribe of hairy women." Say what? Gorilla is a Greek word? Who knew?
Pirates wore earrings because they believed it improved their eyesight. I'm inclined to think this might be true. I mean, think about it, how many pirates have you seen wearing glasses?
111,111,111 X 111,111,111 = 12,345,678,987,654,321. Who – freaking – cares?
Cows kill more people than sharks do. Um . . . really? I guess running with the herd should be made into an extreme sport then. This one just seems weird.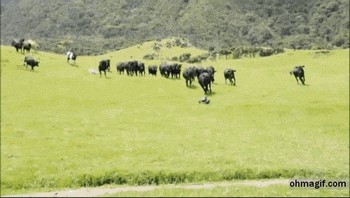 Only one person in two billion will live to be 116 or older. That explains why I've never met someone that old. What would be the odds? No, don't tell me. I'm sure it'll make my head spin.
Months that begin on a Sunday will always have a "Friday the 13th."  Well of course they do. I've never given it any thought until now, but by golly, yup, that's a true statement.
You can't hum while holding your nose closed. I managed to get 3 notes before almost blowing my brains out. Try it. Go ahead. I'll wait.
Was I right?
Moving on. Men get hiccups more often than women. Could this have anything to do with the lightning statistic listed above? Quick, someone research that and get back to me.
So there you have it. Today's moment of complete and utter nonsense, brought to you by yours truly. Tell me readers, do you enjoy trivia? Do you love reading strange facts? Better yet, do you enjoy passing along fascinating tidbits of completely useless information to your friends and loved ones? Go forth and impression someone my lovelies!
Word of the day: Quadrumanous
Fun fact about me: Because I'm a skeptic, I tried several times to hum while holding my nose. Zero times successful. That's the kind of freak I am. And – bonus fact: Did anyone happen to notice my nod to Miss Minnie in the opening photo? Clever huh?
Original post by Jansen Schmidt, June 2018. Photos courtesy Google Images and giphy.