Owning a bed and breakfast joint may seem glamorous to some, like a lot of work to others, and downright stupid to another group. Let me tell you, it's all of those things.
For the most part it's easy work, there's just a lot of it. I wouldn't call it glamorous, unless you consider laundry and cooking glamorous, then, by all means, it's glamorous. Stupid? Probably on some level it is, especially if you're going to live on the property because you'll have absolutely NO privacy. So in that regard, yeah, it's a bit stupid.
But, you do encounter some . . . let's call it, interesting . . . stuff. People are weird. There's no getting around that. People are just downright weird. Quirky habits, odd eating behavior, strange requests, and boundless ridiculous questions are rampant in this business. Most people are nice and respectful. Some are not, but fortunately we don't get a lot of those folks. Some people have unrealistic expectations about the house, the town, etc. We do our best.
And then there are – cue scary music – the early morning creepers!!!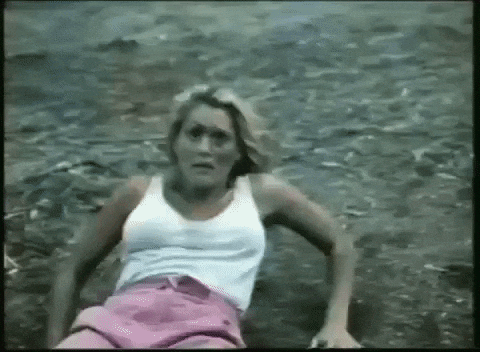 Most people who visit the Baer House have a heightened sense of curiosity and they like to snoop look around the house. They seem to have an especially strange fascination with my laundry room, but I'll save that for another post. They are told when they check in, where they can and cannot go. Of course that doesn't stop them from poking their noses into those places, but for the most part they don't encroach too far into our personal private space.
Except for – cue scary music – the early morning creepers!!!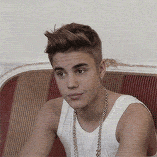 Last week we had one couple staying with us for one night only. It was an older couple and they were the only folks here that night. They were staying in a room upstairs in the front of the house. About 5:30 in the morning my husband and I both woke up out of a sound sleep and said, at almost the same time, "What was that?"
My husband got up to investigate. He opened our bedroom door and saw a man walking through the back door into the main part of the house (our bedroom door to the outside world is off of the back porch). My husband came back inside and took the inside hallway to the main part of the house where the back door is. He saw the man walking down the hallway shining a flashlight into the billiard room and ballroom across the hall.
My husband turned on the chandeliers in the hallway and the guy startled and turned around to face my husband. It was our guest from upstairs. My husband asked him if he was okay or if he needed anything and the guest said no he was just looking around. Say what?
When my husband came back to bed he told me that he must have forgotten to lock our bedroom door when he went to bed last night because that's what had woken us up – the man coming into our bedroom because he was snooping around.
What say you readers – is that weird or what?
At breakfast he apologized for barging into our room and then his wife apologized for him, but still, creeeeppppyyyy.
Why was he roaming around in the dark with a flashlight? I have night lights in the hallways and I leave lamps on in the common areas of the house in case people like to stay up late or get up early for coffee. Why the flashlight? I'm ever so glad there weren't other guests staying that night. Can you imagine if he had tried to open their doors, if they left their doors unlocked, as some guests do, and barged in on them. Good grief. That is NOT appropriate behavior. He's lucky we didn't call the cops. Or meet him in the hallway with a gun pointed at him.
So there you have it, the case of the mysterious early morning creeper. Never a dull moment here at the Baer House!
Have you ever snooped around in someone's house? Do you ever wander around a hotel, motel, or B & B with a flashlight? Do you open closed doors just to see what's on the other side? Inquiring minds want to know.
Word of the day: Weltpolitik
Fun fact about me: I love cookbooks. I like to read recipes and look at the picture. They are like giant picture books for adults.
Original post by Jansen Schmidt, July 2019. Photos courtesy Google Images.