Ever heard the expression, "This won't hurt at all?" Yeah, you usually hear that right before someone hurts you. Remember that Novocaine shot at the dentist? That flu shot? Your mom brushing your snarled up hair? Right? "This won't hurt a bit." Wrong. Liars. Every single one of them. Liar, liar pants on fire.
So why am I talking about liars on this fine Monday morning? I'll tell you my friends. I was recently lied to. I know, I'm as shocked as you. Not one, but 2 medical professionals told me that my next mammogram wouldn't hurt a bit. Ha. They lied.
You see, I was one of the first persons in my area to have a mammogram using this new high-tech 3-D scanner machine. Groovy right? I was stoked when my doctors told me that I'd be able to have my follow-up mammogram with this machine, because, well, my boob still hurts from surgery, radiation, scar tissue, you name it. Even just a gentle touch is rather painful. So, the idea of having my boob squeezed between two flat metal plates wasn't too exciting. Bring in the new machine. Hallelujah!!!
So I show up for my appointment, smile on my face, cheerful with the technician in my pretty pink flannel gown with no fasteners in the front only to discover – cue scary music – my boob would in fact be flattened. Say what now? NOOOOOOOO. "My doctor told me I was to have the new machine," I said. "This is the new machine," the technician said while sliding in plates and adjusting screws and maneuvering mechanical arms on that big bad boy.
I almost cried and I hadn't even approached this new scanning device yet. She explained how the machine worked and how super cool it was now for the doctor to read the scans and such, but all I heard was, ouch, ouch, ouch, scream, scream, scream. My boob has to go on that big flat plate and then that other big flat plate will lower onto it and will be screwed down until the desired compression is attained. NOOOOOOOOO. This is all wrong. It's not supposed to hurt. I was lied to.
Anyway, I hitched up my big girl panties, exposed myself to the new machine, clenched my jaw and pinched my eyes lids together so the tears wouldn't leak out and held my breath – yes you actually have to hold your breath – until the devil-woman technician told me it was okay to breathe and hit the relief switch so the top plate pulled away from my flattened breast.
"Just five more times," the devil-woman said. Oh good god, five more times? Please just shoot me.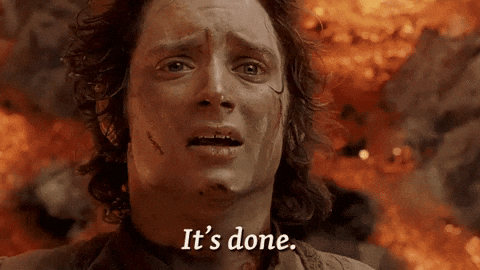 When the squeezing and crying were done, she asked me to wait in the waiting area while the doctor read the films. The normal procedure for this is that you just change out of your gown and go home and at some point in the future you get a phone call or letter telling you your results. Well, not this time, not me, no sirree. I don't know if it's because I recently had cancer or if that's how things are done now with this new evil machine, but I was asked to wait. Still in my pink gown with no fasteners to hold it closed.
Devil-woman told me that I could help myself to the bottles of water in the mini fridge while I waited. Screw that. I just had the Bejeezus squeezed out of my boobs and my top could open up at any minute now, where the hell is the mini bar, the free margaritas, the shots of tequila? Bottled water ain't gonna cut it sweetheart. At least with some alcohol in my I won't care if my gown doesn't fasten.
So, there you go. Don't be led astray my friends. If your doctor tells you that you'll have the privilege of facing the new 3-D scanner for your next mammogram and that it won't hurt, get right in their face and laugh. Or make them pinky swear or bet them a huge amount of money that it will because, it will hurt and you will be squeezed just like before with the old machines. You've been warned.
Have you ever been "lied to" by a professional? Were you ever surprised at a medical appointment by a procedure you were having done? Have you experienced the new 3-D mammogram scanners yet?
Word of the day: Crojack
Fun fact about me: It's not really a fun fact, but my mammogram came back clean!! Wup!! I'm good to go for 6 more months.
Original post by Jansen Schmidt, September 2018. Photo courtesy Google Images.