I know a lot of folks like to read. In fact, I'll go so far as to say, there are a lot of folks who LOVE to read. I'm one of those folks. Most writers probably are. Everyone has their favorite authors, books, series, genres, etc. Me? I like to read lots of stuff. The only things I don't read are science fiction, horror, and books that "preach" at me about anything.
I know how I choose my books, usually, cover and back cover blurb. Sometimes I'll buy a book simply because I love the author and I know I'm going to enjoy the ride no matter where it goes. Sometimes I'll buy a book because someone recommended it, but usually I have to know the person doing the recommending and, almost always, I'll still check out the cover and blurb before I'll buy. That said, I have been known to go into a book store or library book sale and just start grabbing books because they only cost a buck or two. Hey, the money is usually for a good cause so don't judge me.
Now, being an author, I'm learning that "the powers that be" place a LOT of emphasis on book reviews, in particular good book reviews. I don't know about you, but I rarely read the posted book reviews before I decide to buy a book. And, I rarely buy a book just because "everyone" gave it a 5-star review. I have to connect with the book in order to buy it whether it has a hundred good reviews or no reviews at all.
But, in order to have your book promoted or reviewed on a lot of book buying, sharing, reviewing websites, my book has to first have X number of reviews. It's sort of a catch-22 if you ask me. How do I get reviews if no one knows me or won't buy my book unless it has a good review? How do I get my book "seen" or "reviewed" if it hasn't already been reviewed? (sigh) This marketing stuff is confusing and frustrating. Short of begging or bribing everyone I know to leave a review, how does one get honest reviews?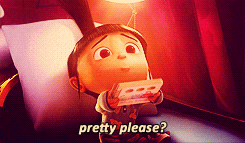 I know, I don't often leave a review when I'm done reading a book, I just jog on over to the bookshelf, or scroll down my library list on my Kindle and choose another one. My husband does the same thing. I'll be willing to bet, almost everyone who loves to read does this. I'm trying to be more conscientious about leaving reviews when I'm done reading, but let's face it, sometimes I just don't want to. Maybe I didn't enjoy the book that much. Maybe I don't want to hurt the author's feelings if I'm completely honest about my reading experience. Maybe I'm lazy and just resort to clicking on 3, 4, or 5 stars and calling it quits. 
Well folks, I'm here to tell you that if you have never reviewed a book before, it's time you consider doing it. It's usually pretty quick and painless, especially if you've already got an account set up at the reviewing site. If you buy e-books, you already have an account set up somewhere. Use that account and rate the book you've just read. It'll help the author out. It doesn't have to be a stellar review. Just say a few words and go on about your day.
Where else can I leave a review you ask (because I know you want to leave a review at more than one site)? Well, here is a list of the most popular places to leave a review: Amazon (probably the biggest one), Good Reads, Library Thing, Book Reporter, Book Likes, Book Bub, and Barnes and Noble.
As I mentioned earlier, you'll have to sign-up and create your own account, but it's usually free and really easy to do that. Once you've set up your own profile, search for the book you want to review in the search box and scroll to the area that allows you to post a review. The good part about signing up for one or more of these sites is that you'll have a whole library of books at your disposal to check out. There will be recommendations from other folks who love reading the same kinds of books you do. You may get special discounted prices on your favorite authors. Heck, you may even find a new awesome author to follow.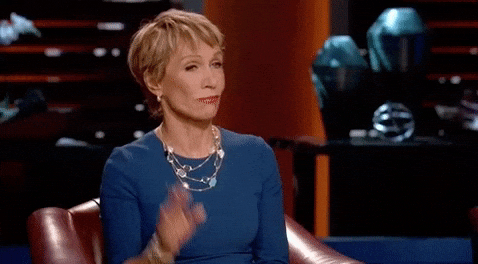 I really encourage you all to check out at least one of the sites listed above and, if you've never done it before, try leaving a review. Who knows, you might enjoy it! And, the author will love you for it.
So, how about it . . . can you help an author out? Have you ever left a review? Do you make it a practice to review books once you've finished reading them? Do reader reviews influence your decision to buy a book? Do you have another suggested website for leaving reviews? I'd love to hear your ideas.
Word of the Day: Ensorcell
Fun fact about me: One of my new favorite authors is Elizabeth Lowell.
Original post by Jansen Schmidt, September 2018. Photos courtesy Google Images. Gifs courtesy giphy.com