It's finally here – almost! Launch day for my very first full-length novel On Common Ground. Some of you might be sick of seeing the cover so I won't be posting that again, but I will be providing some helpful links for those of you who haven't yet pre-ordered your copy. You've still got 2 days to pre-order. Launch day is Wednesday – 2 days from now – so go. Go now.
Here are the links:
Amazon: https://amzn.to/2NPqohX
Barnes & Noble: http://bit.ly/2QmC60i
Kobo: http://bit.ly/2RfA0kf
GooglePlay: http://bit.ly/2QfmUlA
Unsure if On Common Ground is for you? Check out this awesome trailer, which perhaps will whet your appetite just a bit. This trailer was produced by Literary Titan. I helped with the script, photos and music.
Want more information about upcoming projects, appearances, my crazy writing process, behind-the-scenes peeks at my characters and stories, prizes, giveaways, fun facts, popular inn recipes, and other exciting stuff? Well, swing on over to my website and sign up for my newsletter. It's quick, easy and painless.
And, if you're so inclined, you can follow and like me on these popular bookish sites:
amazon.com/author/jansenschmidt
https://www.goodreads.com/JansenSchmidt
https://www.bookbub.com/search/authors?search=Jansen%20Schmidt
Well, that's it for this week folks. It's all about me this week. That's because I'm so excited about finally being a published author and I want the whole world to know.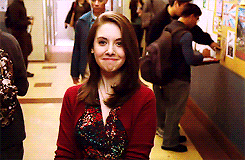 What accomplishments are you proud of and want to share with the world? Go ahead, brag a bit.
Word of the day: Inulin
Fun fact about me: I'm a little weirded out about signing my author name. I'm not used to signing those names. Guess I'd better get used to it.
Original post by Jansen Schmidt, October 2018. Photos courtesy Google Images. Video courtesy YouTube (Literary Titan).