There's never a dull moment here at The Baer House Inn. Guests come and guests go, some quietly, some with gusto. On several occasions in the past I've posted about odd behavior from guests, but just about the time I think I've seen it all, something new comes along that makes me scratch my head and say, "Nope, I guess I haven't seen it all." Here are some examples of recent unusual happenings here at the inn.
About a week or so ago I had 2 couples check in at the same time. They were friends who often vacationed together. I took them to their rooms then proceeded to go about my business. An hour or so later I saw them again downstairs and I asked them if everything was okay in their rooms or if there was anything they needed. One lady said that she needed an extra set of towels but she'd just taken them from one of the other rooms. Um . . . what now?
I'm not sure why she didn't ask me for extra towels upon check in, but she didn't. She just helped herself. However, in doing so she shorted the other room 1 set of towels. Why? Why did she do that? At least I found out BEFORE the guests in the other room checked in so I could rectify the situation, but good grief, don't just wander around all willy nilly taking things from other rooms. That's just . . . well . . . wrong. Don't do that people. Don't be THAT lady.
Another couple was staying with us for 3 nights. On the third night they went out to their car and started unpacking camping gear. They proceeded to set up a cookstove right there in the parking lot. That's right, they were tailgating . . . out of a rented sedan . . . in the parking lot of my inn. They cooked some shrimp and vegetables, sat on a couple of chairs we have in our pergola and ate their dinner while other guests were coming and going. Very odd. Not sure what the other guests thought, but it was definitely a first for The Baer House.
And one morning I had a guy get quite upset at breakfast because I didn't offer him a Diet Coke. That's the God's honest truth. I offered orange juice, which is all I ever offer. Coffee and tea are available every morning, as is water. I have milk if someone wants it, but I don't offer it. Even if I had Diet Coke on hand, I would NEVER offer it for breakfast. In my opinion, soda is not a breakfast beverage. Hey, my inn, my rules. Anyway, I guess this guest thought I was a restaurant with a hidden soda fountain somewhere on the property. Here's a tip, if you require a specific beverage and you can't LIVE without it, bring it yourself.
And then there was . . . piano lady. Now, piano lady was traveling with a group of women who were touring the Natchez Trace on bicycles. They were part of a tour and most of the ladies knew each other and had traveled together from the West Coast. We had about 8 women who stayed for a couple of nights. On the second night of their stay, they all congregated in the ballroom after dinner to relax and visit. Around 9:30 some of them started trickling upstairs to bed. (Yes, you can trickle up.) By 10:00 all but one had retired for the evening. Everyone had gone to bed except . . . piano lady.
Now, piano lady was quite proficient on the piano, however, her timing sucked. She decided, around 10:15 or so, that she was going to play the piano. Really? You choose now to play? Now, after everyone in the house has gone to bed and I've turned out most of the lights? By 10:45, I'd finally had enough and I went back out to the ballroom and asked her if she would please stop playing. She said, "Oh, is it too loud?" Um . . . well, yeah you dingbat, it's too loud. 9 other people have gone to bed and are trying to sleep right now. There really is no way to play a real piano quietly enough that no one will hear you. For crying out lady, what are you thinking?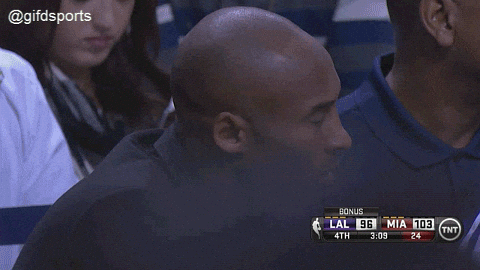 So there you have it folks, my most recent experiences from out of the ordinary guests. Innkeeping is nothing if not interesting that's for sure. You definitely meet some unusual characters.
How about you guys, are you going to die without your breakfast soda? Would you take another set of towels from room other than yours? Is it crazy to think that playing the piano after all of your friends have gone to bed is a bit much? Or am I just a Grumpy Gus innkeeper?
Word of the day: Lysis
Fun fact about me: I've never liked Diet Coke. I like the real stuff.
Original post by Jansen Schmidt, November 2018. Photos courtesy Google Images and Pexels.
On Common Ground is now available in fine retailers everywhere: