I don't know about you but I love corny jokes and slogans. You know the ones I'm talking about, the ones that make you groan, roll your eyes and snicker snort. Not an all out belly laugh, but that little giggle that halfway comes out your nose. I'm a sucker for that kind of stuff. Stupid stuff. The world – in my humble opinion – needs more stupid snicker snort moments.
Let's face it, if we can't have a good laugh we'll end up offended by everything and then we'll just be part of the problem with what's wrong in the world today. (Again, in my humble opinion.) But this is not intended to be a political post. This is intended to be a snicker snort kind of light-hearted post.
So, without further ado, let the eye rolling begin: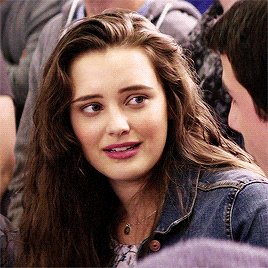 The fattest knight at King Arthur's round table was Sir Cumference. He acquired his size from too much pi.
I thought I saw an eye-doctor on an Alaskan island, but it turned out to be an optical Aleutian.
She was only a whisky-maker, but he loved her still.
A rubber band pistol was confiscated from an algebra class because it was a weapon of math disruption.
No matter how much you push the envelope, it'll still be stationery.
A dog gave birth to puppies near the road and was cited for littering.
A grenade thrown into a kitchen in France would result in Linoleum Blownapart.
A hole has been found in a nudest camp wall. The police are looking into it.
Atheism is a non-prophet organization.
Two hats were hanging on a hat rack in the hallway. One hat said to the other: "You stay here; I'll go on a head."
I wondered why the baseball kept getting bigger. Then it hit me.
A sign on the lawn at a drug rehab center said: "Keep off the grass."
The soldier who survived mustard gas and pepper spray is now a seasoned veteran.
A backward poet writes inverse.
When cannibals ate a missionary, they got a taste of religion.
If you jumped off the bridge in Paris, you'd be in Seine.
Two fish swim into a concrete wall. One turns to the other and says: "Dam!"
Two Eskimos sitting in a kayak were chilly so they lit a fire in the craft. Unsurprisingly it sank, proving once again that you can't have your kayak and heat it too.
If attacked by a mob of clowns, go for the juggler.
There was the person who sent ten puns to friends, with the hope that at least one of the puns would make them laugh. No pun in ten did.
And that's probably how you feel about this post, but I figure we can all use a bit of silliness in our lives every now and then. Feel free to pass the silliness along. I hope you have a great week dear friends.
Do you enjoy silly puns? Do you ever snicker snort? What's you best one-liner? Come on, share and share alike right?
Word of the day: Wapinschaw
Fun fact about me: I love to use one-liner puns like this in a deadpan voice because so many people don't get it and that's half the fun; to see who understands and . . . well . . . snicker snorts.
Original post by Jansen Schmidt, January 2019. Photos courtesy Pexels and Google Images.
Want even more content, inside sneak peeks and giveaways? Why not sign up for my newsletter: http://bit.ly/2E852XM
On Common Ground is now available at fine retailers everywhere: