I have a stubborn streak that I inherited from my father. I admit it. We're both very strong-willed. But, being stubborn isn't necessarily a bad thing. If you're stubborn for the right reasons. I've been known to dig my heels in for something that's important to me, but I also know how to compromise.
Let's take a look at the definition of stubborn. 1 – having or showing dogged determination not to change one's attitude or position on something, especially in spite of good arguments or reasons to do so. 2 – difficult to move, remove, or cure.
Dogged determination is how I like to see myself. The definition of determination is: firmness of purpose; resoluteness. Doesn't that sound so much more positive? And, in my case, it's true. I'm not one to give up. I mean, I know when I'm beat, but it takes a very long time for me to consider myself beaten on certain things. I'm like the Energizer Bunny, I'll just keep going and going and going.
For instance, when it comes to figuring something out, like a puzzle, riddle, technology, how to use my smart phone, I'll clamp my bulldog jaw and work on that problem for hours and hours. Sometimes days even. I like to think of myself as the woman who can git er done, make it happen, declare victory over my non-human opponent.
On the other hand, in an arm wrestling or tug-of-war contest, I'll admit defeat almost immediately and move on to something more worthy my time. And, I will rarely argue with someone just for the sake of arguing. I'll either walk away KNOWING that I'm right, or admit defeat simply to end the conflict. Some things I really don't care if I'm wrong about. Like whether the new refrigerator is slate or graphite in color. Is it really worth arguing about? Sure, I want to be right but in the grand scheme of things, who cares? I'll concede, the refrigerator is graphite. (It's really slate, but I'm willing to let someone else have the win on this one.)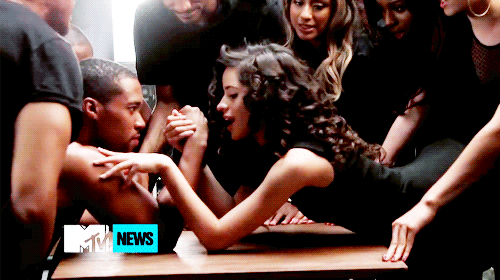 How about you readers, are you stubborn or more inclined to be determined? Do you have the sticktuitiveness required to declare victory over someone or something? I love you either way. Because, unlike some people, I think being stubborn is a good quality. Within reason of course.
Word of the day: Xylbtomous
Fun fact about me: Sometimes my own stubbornness makes me crazy. Like when I can't stop trying to figure something out. Give it a rest already girl, will ya.
Original post by Jansen Schmidt, January 2019. Photos courtesy Pexels and Google Images.
Want even more content, inside sneak peeks and giveaways? Why not sign up for my newsletter: http://bit.ly/2E852XM
On Common Ground is now available at fine retailers everywhere: