I've lived in Mississippi for almost 4 years now and there are still some things that I just can't comprehend. Mostly I love the laid back way of life and southern hospitality. I love the charming small town feel of a lot of places in this great state. Other things, I don't get. At all.
Here in the South people eat a lot of chicken. And by a lot of chicken, I mean A LOT of chicken. There are all you can eat chicken buffets and fried chicken is on virtually every menu in every restaurant across the state. I like fried chicken, but it's like a staple down here. We have Church's, Popeye's, Chic Fil-A, and Kentucky Fried Chicken just to name a few. And fried chicken can be purchased in most gas stations in the state. Some might even say the gas station chicken is the best fried chicken. I wouldn't know, but I've heard rumors.
People here have never heard of quinoa, kale or kumbachu but they eat things called chitlins, cracklins and pork rinds, which are pig intestines, pig skin and pig fat. Chicken livers and gizzards are also big here. Fried of course. Can you say um, um good? Yeah, neither can I.
But, here's a major bonus, here in the South they have this delicious thing called King Cake. I'd only heard of King Cakes, I'd never had one. They are ah-ma-zing!!!
And here's something interesting, the entire town of Vicksburg closes down after Christmas for hunting season. Yup, that's right. If your heating unit breaks down in January, you're screwed until February. Businesses just shut their doors for an entire month. It's weird.
And, holidays will be moved if MSU is playing UM or Alabama (oh, I'm sorry 'Bama) or Louisiana or Texas or – well – anybody. You heard me correctly, holidays will be moved to accommodate the football schedule. The first year we lived here we carved our pumpkins, lit the candles and sat on the front porch with a big bowl of candy only to have nobody show up. We later found out that Halloween had been moved to Friday night instead of Saturday because of "the game." Say what? You can't move Halloween.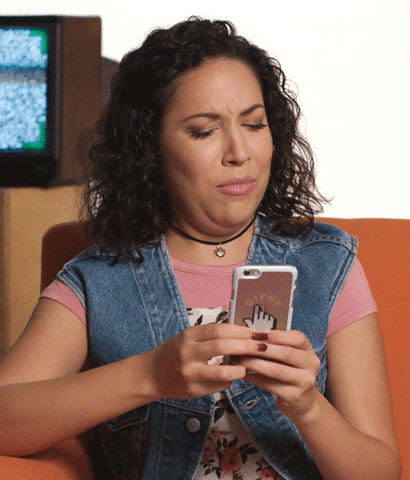 And, here's the real kicker for me, people here only read "real literature," like Faulkner and Welty yet they say things like y'all and fixin' to, which are the epitome of well-read vocabularies right? It makes no sense.
It just goes to show, we're not in Kansas any more.
How about you? Anything weird that's associated with your "hood" that others might find strange? Have you experienced culture shock? Would you eat chitlins or cracklins? Come on, I want to know for real.
Word of the day: Botryoidal
Fun fact about me: I have yet to eat at a Popeye's even though everyone says it's "to die for."
Original post by Jansen Schmidt, January 2019. Images by Pexels, Google Images and Giphly.
Want even more content, inside sneak peeks and giveaways? Why not sign up for my newsletter: http://bit.ly/2E852XM
On Common Ground is now available at fine retailers everywhere: