I know it's April Fools Day and some of you are either giving or getting pranked today, but this post is certainly not about that. This is a very serious post and one that is near and dear to my heart. I hope you'll bear with me and know that I'm not trying to be a Debbie Downer on this fabulous Monday. Such is not the case. Today is actually a day of celebration.
You see, exactly one year ago tomorrow, I received the last of 16 chemotherapy treatments. Yes, that's right. Tomorrow is the one-year anniversary of my final round of cancer treatments. I guess I am officially 1-year cancer free, although technically I don't really know when I'm supposed to start counting. My surgeon told me that he was 99% positive he'd removed all of the cancer during the surgery. So, should I use that date? But, there could have been some rogue cancer cells floating around in my body, ergo the need for the aggressive treatment plan. So, maybe I should use the last treatment date? I'm not sure there's a correct answer to that question. But, I digress. Tomorrow is the day I choose to celebrate.
I knew going in, from the moment I was diagnosed, that I was definitely NOT going to die. But still, when you hear the words, "you have cancer," you can't help but think that way for even the slightest of moments. None of the medical professionals I met EVER indicated that I would not come out of the treatments with flying colors (unless I developed an allergy to one of the medications, but let's not even go there). I always knew that I was going to be okay. It was going to be ugly and unpleasant, but I'd be okay.
But, am I really okay? It's been a year. My hair has grown back. I've stopped taking most of the medications I was on. I've had 3 mammograms that all came back with good results. I've had numerous check-ups with 4 different doctors who all say, I look good and I'm healing properly. People say I look really good. Everything's good according to everyone. But is everything really good?
Why do I still feel so yucky sometimes? Why do I not have enough energy to make it through the day without feeling like I'm going to collapse from sheer exhaustion at the end of it? Why do I have weird aches and pains? Why do I sometimes just want to sit down and bawl my eyes out? Why do I sometimes say things that make me sound like an idiot when I'd never had issues expressing myself before? Why? Why? Why? When I question my doctors they all say the same thing: "Yup. You've had cancer." Apparently I'm normal. But I don't feel "normal."
What I don't understand is why nobody tells you about this part of the healing process. The not feeling "normal" process. Everyone is so focused on a treatment plan, surgery, blood work, tests, etc. and I get it. That stuff's really important. But, what nobody talks about is the mental side of things. The emotional part that may never be the same again. There's no warning issued about this aftermath of having cancer or how to deal with it. The doctors just listen, tell me I'm fine and that they'll see me again in six months.
Now don't get me wrong, I'm not sitting around every day having a pity party and feeling sorry for myself because I had cancer, because I definitely am not doing that. That's not how I roll. But, I do sometimes sit around and wonder why nobody told me from the get-go that I'd have days like this. Days when I don't want to get out of bed. Days when I feel crummy for no apparent reason. Days when even simple tasks seem monumental to accomplish. Days when I'm so out of breath when I get to the top of the stairs that I have to sit down. Those days are frustrating and I tend to get weepy because I used to be able to do certain things that now seem hopeless or impossible.
I know, I know, waa, waa, waa, poor, poor me. I'm not looking for sympathy, I'm just telling you guys that if you know someone who's had cancer, don't assume they're "fine" now because it's been a year, or two, or God knows how long, because they might not be fine. There are mental wounds that take a very long time to heal.
Maybe ask them if you can do anything to help them. Maybe they'd like a day off or an afternoon out. Invite them to lunch or do something that helps them feel "normal," again. Help them with chores. Talk to them. Being able to share your experiences goes a long way in helping to feel normal. Talking to people who say "yup, you've had cancer," does not help you feel normal. It helps you feel like a cancer patient, which is NOT what I want to feel like at this point. I want to feel whole again. Like I used to. My normal weirdo self.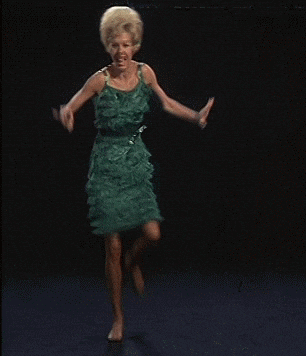 Okay, I'm done. I'm going to crawl into my chair now with my blankey and a glass of sparkly wine and watch cartoons for awhile. Hey – I'm 1-year cancer free – I deserve a little R & R right?
Thanks for listening.
Do you know someone who's had cancer? How do you deal with your emotions when there's not really anything wrong you just feel out of sorts? Are you a pranker on April Fools? Come on, share your prank stories with me.
Word of the Day: Fainéant
Fun fact about me: I'm still trying to come up with an appropriate response (other than "fine") to say to people when they ask me how I'm doing.
Original post by Jansen Schmidt, March 2019. Images by Giphy, Pexels and Google Images.
Want even more content, inside sneak peeks and giveaways? Why not sign up for my newsletter: http://bit.ly/2E852XM
On Common Ground is now available at fine retailers everywhere: