Running an inn is not without its challenges. But, for the most part it's pretty stress-free and interesting. There are extremely busy days, mountains of laundry, always some fix-it job that needs doing, but nothing that poses life or death decisions for the most part. Except during tornadoes, but let's not go there.
Where I run into trouble is dealing with people. Not everyone, mind you, just those few "special" people. You know the ones. They're everywhere. We all probably know one of "those" people. Whenever I encounter these "special" guests, I seem to have trouble remembering to keep my mouth closed. I tend to let the first thing that pops into my head, fly out my mouth. This is not a good practice. At least most of the time.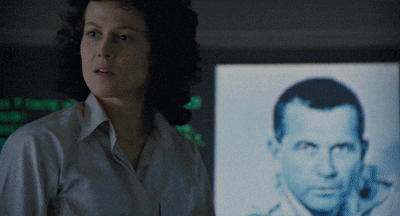 Some people have a sense of humor that partners well with my outbursts. Some people do not. So, I have to be careful. Mostly it's people who are – well – how shall I say this? They're not the brightest bulbs in the package if you know what I mean.
Or, sometimes I guess my sense of humor just catches them off guard. For instance, often when guests arrive to check-in they say something like: "We have reservations." To which I have sometimes responded, "But you came anyway." Usually this results in a blank stare.
Or, they may say something that I think is in jest, so I respond in a way that I think is appropriate for the jest. When I realize they are not kidding, I look like an idiot because it comes across as me making fun of them. Am I? (shrugs) Maybe. A little bit. Because, well – stupid people.
I'm able to curb my sarcasm most of the time, usually just in the nick of time, but my little brain is going a mile a minute with witty responses to stupid questions. Here are some samples of questions I have had to answer with a straight face and a non-sarcastic response:
Guest: "Do you make all this food yourself?"
My brain: "No, I just wave my magic wand and it magically appears on your plate."
Guest: "Do I have to go up those stairs?"
My brain: "Only if you want to go to your room, otherwise you can sleep on the floor down here."
Guest: "Did the house suffer any damage during the siege?"
Me: "No, this house was built in 1870, after the war."
Same guest: "So it wasn't bombed?"
My brain: "Yes, it was. The war had been over for 5 years everywhere except 1117 Grove Street where bombing continued. In fact, we might get bombed tonight."
Guest: "How do you keep everything looking so clean?"
My brain: "Well . . . I clean everything."
Guest: "Do we leave the key when we're ready to go?"
My brain: "No, please take that with you as a souvenir. I enjoy going to Home Depot every week and getting new keys made."
So there you have it. My unspoken snarky responses to – believe it or not – very common questions that get asked of me from guests. Does that make me a bad hostess? Am I in the wrong line of work? Hey, it's better to be a smart ass in this environment than the one I came out of. Being sarcastic in the legal profession could have resulted in my butt being thrown in jail. Judges and lawyers don't like a smart-ass. At. all.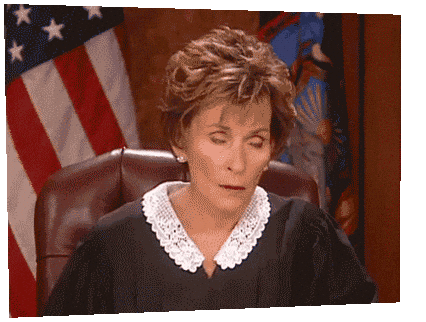 How about you my lovely followers: do you ever want to snap back with a witty retort but have had to hold your tongue? Are you known for quick and witty come-backs? Are you offended by sarcasm? Let's hear your stories. I know you've got some.
Word of the day: Ingluvies
Fun fact about me: I love it when I do risk being sarcastic and the guests play along. That's when this job is really run.
Original post by Jansen Schmidt, April 2019. Images by P. Rickrode, giphy.com, Unsplash and Google Images.
Want even more content, inside sneak peeks and giveaways? Why not sign up for my newsletter: http://bit.ly/2E852XM
Coming soon: On Hallowed Ground!
On Common Ground is available at fine retailers everywhere: