I don't like perpetual complainers. I don't understand people who always find something to complain about. I don't get it. Why go through life looking for the negative stuff? How depressing. How much nicer it is to see the silver lining even in the darkest places. It's not always easy to see the positive side of things, I get that, but there is always something to be thankful for. The truth is, most of us have some challenges in our lives to deal with. But, we don't have to harp on them. We all have good things in our lives as well.
Now I know a lot of people have a hard row to hoe in life. Some people were dealt a bad hand. Some people deal with constant pain or illness. Depression is a very real problem for a lot of people. And it's easy to say, "suck it up buttercup," when we don't have to deal with these every day challenges. But still, I think people could and should look for the bright side no matter what their challenges are. (I know, easier said than done in some cases.)
But today's post is dealing with those people who find the need to complain about things they really should NOT be complaining about. I belong to several FB groups, one of which is Disney related (specifically for people who own a DVC (Disney Vacation Club) timeshare). These are not generally people (in my opinion) who should be complaining about stuff. I mean you own a freaking Disney timeshare for God's sake, how bad can your life be?
Anyway, people post questions on this FB page that are sometimes really stupid and a lot of people post complaints. Some peoples' response to these posts are snarky (I love those people) some are reasonable (I also love those people) and some are just plain weird or equally stupid.
For instance, one lady was complaining that she spent thousands of dollars to purchase her timeshare (you see, shouldn't really be complaining if she had thousands of dollars to start with) but she is never able to get any of the rooms she wants when her booking window opens up. That prompted a lot of other people to also complain about how they can never get the room they want, blah, blah, blah. Here was one smart lady's response:
"So for some reason people think that because they buy DVC the laws of physics are suspended. A resort, any resort has only a finite amount of space. Purchasing does not guarantee that you get what you want, when you want it."
Exactly right. Give that lady a gold star. There are literally thousands and thousands of hotel rooms at Disney World. If your hotel of choice is full, stay at another one. They all offer the same amenities. They are all 5-star accommodations. And hey, they're all DISNEY. Quitcher bitchin.
Another lady complained because they changed her to another resort because apparently they were overbooked. Hey, it happens. I don't know why they changed her and not somebody else (probably because this lady is notorious for complaining), but whatever. Anyway, here was her post.
"3 days before we're due to check in and I get a call. They've overbooked the resort and want to move us to a completely different hotel–Saratoga Springs."
First of all, I'll say it again, it's still freaking Disney so shut the hell up. There are lots of people who will never have the money to go to Disney World. Ever. Consider yourself one of the lucky ones. Second, this is not some slum hotel. It is a 5-star luxury resort. Even most average income earning families cannot afford to stay at this resort.
This lady's story continues. Apparently Disney offered to make it up to them. Here was her next post:
"1 bedroom villa for the price we're paying for a regular room at AKL (Animal Kingdom Lodge), so there's that."
Yeah, there's that. That was a HUGE upgrade. Those rooms are like $550 a night. Studio rooms start at $375 a night. Be grateful for the upgrade. Be grateful you're even going. Be grateful you're alive.
One person commented on her post something to the effect of "As many times as you go to Disney you'd think they'd treat you better" or something along those lines. Which makes this rant even more disgusting to me. It'd be different if she'd been saving her money for a dozen years to make this once-in-a-lifetime trip, but she goes all the time. Stay at the overbooked lodge next time. Or the time after that. Or the time after that. It's not like she's never going to be able to go again. Sheesh.
But no, she continued her rant the next day:
"Since we were kicked out of the Animal Kingdom Lodge, we're both pretty depressed. Disney has destroyed the man's birthday vacation, and neither of us are looking forward to it anymore"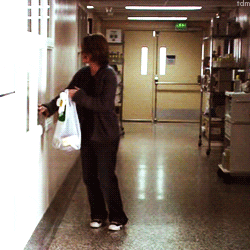 Destroyed? I can see where maybe you'd be a little disappointed but DESTROYED? Really? It's a total loss? Nothing good to look forward to? Well lady, the solution is simple: DON'T GO. I mean seriously, the resort they moved her to is an incredibly beautiful resort at Disney World for crying out loud. It's not like they moved her to a Motel 6 20 miles away in Slumville. I want to just slap this lady. How ungrateful. If you're not looking forward to it how about donating the entire trip to some family who'll never be able to afford a nice Disney World vacation? I'm sure they'd appreciate the Saratoga Springs resort.
Some people also complain about having to wait 20 minutes for a bus to take them to the parks. A bus that does not cost anything to ride and will take you right up to the front gate of the park. These complainers insist that it's better to rent a car, at like $80/day and deal with the traffic to get to the park, then wait in a big long line to pay your $25 a day parking fee only to have to walk 1 mile to the tram stop to wait another 10 minutes or so for a tram to take you from the parking lot to the front gate.
Now, I don't know about you, but, how in God's name is that a better solution? I'll just wait the 20 minutes for my free bus ride to the front gate thank you very much. No complaining involved.
I mean, let's not sweat the small stuff people okay? You'd have reason to complain if you needed a kidney but just before the the operation they told you they didn't have any kidneys so they were were giving you a lung instead. That would be a justifiable reason to complain to the extent some of these whiny, snively Disney people do. Good grief.
How about you readers, what galls you most about complainers? Do you know anyone who complains about everything? Would you complain if your Disney World trip got a little mixed up but you received an upgrade because of it? Inquiring minds want to know.
Word of the day: Meatus
Fun fact about me:  I wish all the complainers would cancel their trips the next time I'm headed to Disney World. I mean, it's going to be hot. It'll be crowded. It'll probably rain. You should all just stay home.
Original post by Jansen Schmidt, May 2019. Images by Unsplash, Google Images and giphy.
Want even more content, inside sneak peeks and giveaways? Why not sign up for my newsletter: http://bit.ly/2E852XM
Coming soon: On Hallowed Ground!
On Common Ground is available at fine retailers everywhere: