My husband and I are going to be grands. Sort of. Neither of us have any children of our own, but we do have nieces and nephews, the oldest of which is having a baby. So, it's our first grand niece or nephew. That's pretty darned exciting!
We were given the good news at Christmas and ever since we've been following the progress of mother, baby and Dad, although not so much him, except to make sure he's taking very good care of our little mama. Not that we don't love him, mind you, we're just more concerned about the new little life being carried in our niece's womb.
But, I digress so let's move the story along shall we. Three or maybe four weeks ago, we received an invitation to a baby shower for the new little bundle of joy. Because our extended family lives in California, we had to decline our RSVP, but we did want to send a gift. I was so excited about shopping for the new little one. I had visions of cute little outfits, cuddly soft blankets, and other whatnot. However, as I was traveling to the store I thought it was probably more practical to purchase some necessities, things that moms and dads need to properly care for the infant. I resolved to pick out just one cute little outfit and some other more practical things.
Firmly resolved, I parked the car, grabbed a shopping cart, and skipped into the baby department prepared to purchase something the family would really need. After wandering down aisle, after aisle, after aisle, after aisle, of car seats, cribs, high chairs, playpens, diaper pails, strollers, baby monitors, onesies, twosies, sockies, shoeies, I darn near had a nervous breakdown. "They need ALL of this stuff," I exclaimed. "They need everything. They have nothing. How will this baby survive without ALL of this stuff."
After talking myself off the ledge, and checking the balance on my credit card (which did not allow me to purchase the entire baby department), I took a few deep breaths and started over. "Let's start small," I said. Because I happened to be in an aisle with pacifiers, I decided that this was the best place to start. I snatched up a package of the little sucking devices with darling little farm animals on them. "These are cute." Then I read the package. 0-2 months. "WHAT?!?!" They come in sizes? After just 8 weeks this kid is going to need a bigger size? I'm going to go bankrupt.
I immediately headed for a different – less confusing – aisle. Clothing. Whew. At least I know something about clothes. Onesies. Everyone says babies can't have too many onesies. And yes, I know these items come in specific sizes, thank you very much. I am not a complete baby idiot. "Newborn. I'll look for newborn size." Locating a package of 3 really cute, non-gender specific because we don't know if it's a boy or a girl, onesies, I checked the size chart. Yup. Newborn. Here we go. Wait – what?!? Newborn is only up to 7 pounds. Lots of babies are bigger than that at birth! I'm not going to waste money on something this infant may not even be able to wear, even for a day or so.
I got the next size up, which was only up to 10 pounds. Are you kidding me? I put on 3 pounds I can still wear everything in my closet. If a baby puts on 3 pounds they need an entire new wardrobe. How does anyone afford a baby?!?! I grabbed another package of onesies, up to 6 months and figured at some point this kid will fit into them. Then I prayed real hard that he or she wouldn't grow too fast. (Is that wrong of me?)
I felt a headache coming on so I left the clothing department and went in search of blankets. Seriously, what can go wrong in the blanket department? Oh. My. God. Thermal blankets, flannel blankets, receiving blankets, crib blankets, bassinet blankets, fuzzy blankets, smooth blankets, why are there so many blankets? Are you kidding me? Spotting one with Mickey Mouse on it (you just can't go wrong with Disney), I snagged it and threw it in the cart next to the 3-years supply of pacifiers and the way-too-big (unless she births a giant) onesies already in there.
Moving on I found some other things that I deemed absolutely necessary. I've heard that babies like to be swaddled so I grabbed a package of swaddlers. Because these things are basically just miniature straight jackets I figured one-size-fits-all so I dropped the package on to the growing pile in my cart and hurried off to the bottles and bibs aisle. To avoid further stress I focused only on items at eye level, made a few selections, turned the corner and found myself in the "medical supplies," aisle.
My Pandora's Box had now officially been fully blown open. Every parent should have every single thing in this aisle. Every. Single. Thing. Opting for the oral, rectal or armpit thermometer, and a couple of other medically-type things, I hurried to the next aisle hoping I'd find dog food or something. Nope. More baby stuff. Diapers, formula, jars of food, boxes of cereal, and on and on. I'm going to need a second job. And why couldn't this have been the wine aisle?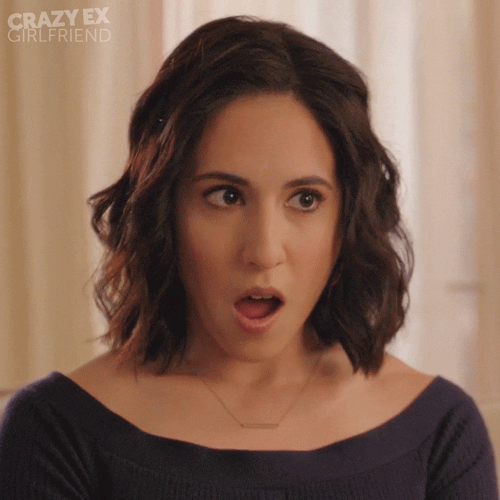 Folks I didn't even venture into the bathtime aisle, although I did throw in some really cute Finding Nemo squirter dealies that were on an end cap. At this point I was near to tears. How do first-time mothers (or fathers) navigate their way through all of this confusing, expensive stuff? My niece and her husband aren't wealthy people and they are going to need so much stuff. My only hope is that she doesn't have twins because I am NOT going back to that store again for a long, long time. I'm not going to lie to you. It scares me.
Tell me dear readers, how do or did you manage to find your way through the new baby years? Any surprises that just blew you away? Do you wish you could buy everything for your grands? I need some good sound advice for not breaking out my pocketbook in another 3 months when this kid needs new clothes. Or pacifiers.
Word of the day: Recidivist
Fun fact about me:  I've never really been a baby person.
Original post by Jansen Schmidt, June 2019. Images by Unsplash and giphy.com.
Stay connected with news about my books and other fun stuff by signing up for my newsletter: http://bit.ly/JansenSchmidtNewsletter
On Common Ground is available at fine retailers everywhere: http://bit.ly/2BBu7bb