So here it is July already. 2019 is just zipping right along isn't it? We're already past the longest day of the year and diving head first into those REALLY hot summer days leading up to Fall.
As I sat down to write today's post, it was with the idea of simply putting in a Happy Birthday America message and leaving it at that. But then I decided that that was the easy way out and that I'd be cheating you out of the sarcastic charm and witty postings you've all grown used to and are expecting from me. So, because I'm a giver, and I don't want to disappoint my loyal subjects fans, I'm giving you more than just a Happy 4th of July post.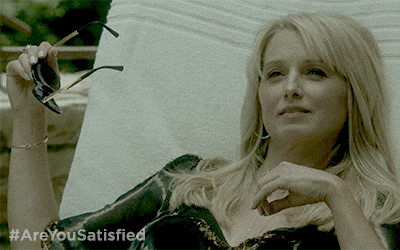 So, here we go:
Only John Hancock and Charles Thomson actually signed the Declaration of Independence on July 4th. Most of the others didn't sign until August 2. The Fourth of July is the day the document was formally dated, finalized, and adopted by the Continental Congress, which had officially voted for independence on July 2.
Three US presidents have died on July 4th: John Adams, Thomas Jefferson, and James Monroe and interestingly, Adams and Jefferson both died in 1826, the 50th anniversary of the country they helped found. Calvin Coolidge was born on July 4, 1872.
On July 4th 1778, George Washington ordered a double ration of rum for his soldiers to celebrate the holiday.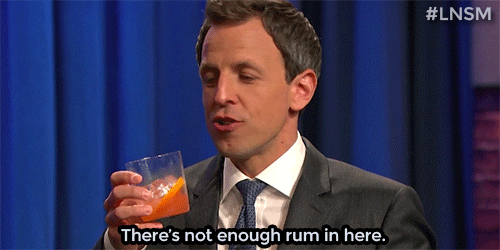 The July 18, 1777 issue of the Virginia Gazette describes the July 4th celebration in Philadelphia: "The evening was closed with ringing of bells, and at night there was a grand exhibition of fireworks, which began and concluded with 13 rockets on the commons, and the city was beautifully illuminated. Everything was conducted with the greatest order and decorum, and the face of joy and gladness was universal." There were even ships decked out in patriotic colors lining harbors and streamers littering city streets. Modern Independence Day celebrations have stuck pretty close to the traditions started in 1777. Except for maybe that part about everything being conducted with the greatest order and decorum.
Massachusetts recognized the Fourth of July as an official holiday on July 3, 1781, making it the first state to do so. It wasn't until 90 years later that Congress designated Independence Day as a federal holiday. Leave it to Congress to complicate everything and drag stuff out forever.
Americans consume about 155 million hot dogs on the 4th of July each year. They also spend approximately $92 million on chips, $167.5 million on watermelon, and $341.4 million on beer. Me? I'm holding out for my extra ration of rum.
Well there you have it, all the weird facts you need to know for a fabulous holiday celebration. Go forth and dazzle your friends and family with this historic information this 4th of July. And if you can't dazzle them with knowledge, raise a cold beer and scarf down a hot dog in honor of our nation's birthday!!
How do you spend your Independence day? Are you on of the millions spending their hard-earned money on chips and watermelon? What weird 4th of July fact do you wish to share?
Word of the day: Sark
Fun fact about me:  Last year the fireworks display in Vicksburg lasted for over an hour. I actually got tired of watching.
Original post by Jansen Schmidt, June 2019. Images by Google Images and giphy.com.
Stay connected with news about my books and other fun stuff by signing up for my newsletter: http://bit.ly/JansenSchmidtNewsletter
My newest release On Hallowed Ground is available for pre-order now: http://bit.ly/2KONmnf
On Common Ground is available at fine retailers everywhere: http://bit.ly/2BBu7bb