When we decided to buy an inn, I had no idea we'd see or hear so many really unusual, weird and scary things. On several occasions I've found myself saying, "now I've seen it all," only to realize that I was in fact mistaken. Just about the time I think it can't get any weirder, sure enough, it does.
Today I'm going to share with you a few more totally weird things that have happened recently here at Casa Baer. Let's start with the parking lot situation shall we? After all,  that is the first thing people encounter when they arrive, although it shouldn't be as complicated as people make it.
Now, some people park on the street in front of the house and come in through the front door, which is totally understandable. Others drive down the driveway and park in the back of the house, which is where our off-street private parking lot is located. Allow me to show you how this parking lot is set up. It looks a little something like this:
We rent 7 rooms and we have 7, clearly marked, parking spots. One spot for every room unless you drive an extremely large vehicle, then you'll have to park in the public lot across the street. However, there is nothing unusual or complicated about my parking lot. It's pretty straightforward. Or so one would think. A couple of weeks ago I looked outside my kitchen window and saw something similar to this:
What in the world? Who does this and why? The lines are clearly indicating where each car should park! Seriously?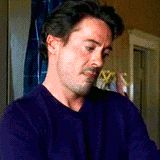 And then there's the very confusing part of the morning where guests get coffee. Let me explain how this process looks: coffee pot, creamers, sugar packets, and spoons are on the sideboard directly in front of you. Behind you is the table set for breakfast, with water glasses, silverware, napkins and coffee cups on saucers. To your right is another sideboard with wine glasses, rocks glasses, paper napkins, coasters, and a wine opener. This is a help yourself type of coffee set-up. What to do, what to do?
Now I realize that it is morning and guests are probably not completely awake yet, especially since they haven't had their coffee, but, there are really only 2 choices here, take a cup from the already set table, or take a piece of glassware clearly not meant for use with coffee. Now I don't know about you, but I'd choose the cup every single time. But, one fine Wednesday morning a couple of weeks ago, not one, not two, not three, but four guests poured their coffee into a wine glass.
People!!! I would never serve coffee in a wine glass!! Just like I would never serve wine in a coffee cup!! What is wrong with you people? You have 2 choices and you choose the wine glass? Really? I asked one lady why she didn't just use a cup from the table and she said – and I kid you not – "I didn't think those were supposed to be used?" Lady, what in the hell do you think those are for? If the set table is for decoration, where does she think she's eating her breakfast? Here's some information people, I don't set the table because it's a fun chore to do every day. And – no – I am not putting out extra cups on the sideboard with the coffee because then I'll have twice as many cups to wash each morning. Just take a cup – a coffee CUP from the table. Nobody has ever heard of, or developed, a long-stemmed coffee GLASS. They are called WINE glasses for a reason. Sheesh.
Maybe I'm just a snob. Yeah, that's probably it.
But the absolute wildest thing I heard, just last week in fact, came courtesy of some guests from Australia. Let me set the scene: I served breakfast and told the guests what was on their plate, as I do every morning. I said, "this morning we have eggs fantastic (which is an egg casserole thing that's delicious), link sausage, some fresh fruit, and a blueberry scone."
A short while later I returned to the dining room and asked if everything was okay for everyone and the gentleman from Australia asked me what kind of sausage was on his plate. I told him it was link sausage. He asked me to repeat it again. He said he'd never heard of link sausage. I explained that it was just like sausage patties, but I preferred the links. He asked, "what kind of meat is it?" I said that it was pork.
A look of understanding washed over his reddening face. When I continued to stare at him in confusion he finally admitted that he thought a "link" was some kind of a small animal that we hunted and made into sausage.
Ummm, no. But I did laugh right out loud, same as you're probably doing right now. I kid you not people. I cannot make this stuff up.
God bless the Aussies!
So that's if for this episode of Adventures in Innkeeping. Now I'm off to hunt link.
What unusual stuff have you seen while in a hotel or restaurant or some other public place that made you shake your head or laugh out loud? Surely I am not the only person who has these amazing stories of weirdness to share.
Word of the day: Tachygraphy
Fun fact about me:  I actually have drunk wine from a coffee cup, so call me a hypocrite. Hey, when it comes to wine you do what you have to do.
Original post by Jansen Schmidt, July 2019. Images by Google Images and giphy.com.
Stay connected with news about my books and other fun stuff by signing up for my newsletter: http://bit.ly/JansenSchmidtNewsletter
My newest release On Hallowed Ground is available for pre-order now: http://bit.ly/2KONmnf
On Common Ground is available at fine retailers everywhere: http://bit.ly/2BBu7bb