I think it's pretty safe to assume that we all know we should not discuss religion or politics when in the company of strangers. I also think it is safe to assume that most people are either somewhat introverted or somewhat extroverted if not completely so. We all know people who are one or the other or some mutant form of both. And, of course, we all know a know-it-all. You know, those people who have an opinion about EVERYTHING and usually express it loudly and in such a manner so as to sound like an authority on the subject. The people who make you eventually go: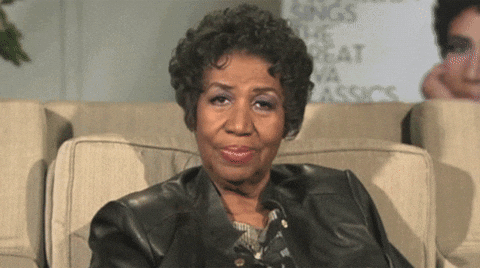 I've seen all kinds of personality types here at the Baer House Inn and I've sympathized with a lot of the ones who are forced to deal with the other type. Usually these personality opposites become clear during breakfast. Most people get along and most people are polite and friendly toward other guests. But, occasionally we get – the know-it-all. The people who always steer the conversation at the table in their direction so they sound knowledgeable.
About a week ago, we had one such man, and to a somewhat lesser degree, his wife, who completely dominated the conversation at breakfast. Now, I'm not sure if it's because the other couple here that morning were from New Zealand and therefore this guy (from Texas) thought he knew more about America and all of its intricacies than the foreigners, or if he's just always that way, but he sure offered his opinions about – well – everything – that morning.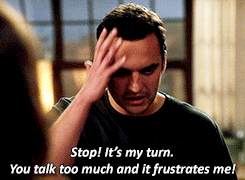 From where I usually hang out during breakfast (the kitchen) I can sometimes hear what's going on in the dining room. As I've mentioned before in my blogs, some mornings there is complete silence at the table, which is always a little worrisome (those would be all the introverts just eating as fast as possible so they can leave before having to interact with anyone), and some mornings there is much merriment as folks visit and laugh together.
But on this particular morning, Mr. Texas ruled the dining room. At one point the conversation turned to (cue scary music) politics. Oh dear, I thought, here we go. Mr. Texas took it upon himself to "educate" the kiwis on how the American government works, complete with total slant toward his political beliefs. He went so far as to say, "most average Americans don't even know this stuff about our government."
"Whoa, whoa, whoa," I screamed in my head. Back the cart right up a minute because I most definitely KNEW every single thing he had said about our government and how it runs. Perhaps not so much in favor of his political persuasion, but the operations of both houses of Congress and so forth. Now, I don't think of myself as particularly above average in the smarts department, but I was fully aware of the "knowledge" imparted during his "lecture." And, I only possess an Associates Degree so I don't have a 4-year college education under my belt, but I feel I am a fairly good representation of the "average" American. (Except I believe I have a little bit more common sense than most folks.)
At first I thought, "wow – I'm above average." I felt complimented. But then I thought, "Wait. Seriously? This guy thinks that he's giving super secret information that only the top echelon of smart people know" to these foreigners? What a conceited jerk! And how insulting to the folks from New Zealand! He didn't say ANYTHING that most people probably already know. And, I have discovered that most foreigners (and I see a bunch of them) know A WHOLE LOT about our politics and how our government works. So, really dude? Shut the hell up already.
Anyway, it's just another example of the kinds of things that happen around my house every week. Never a dull moment. If you want to get an up-close and personal look at people, invest in a B & B. I guarantee you'll be amazed at the complexities of human nature when you put a bunch of different types of people together in one place to share a meal.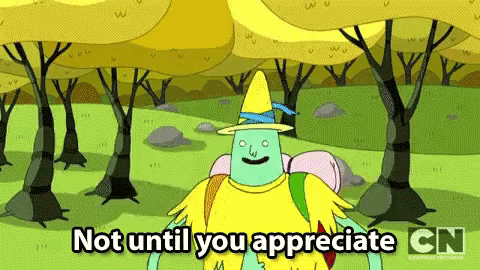 How about you guys, how do you cope when "forced" to associate with know-it-alls or extreme introverts or extroverts? Do you have a suggestion to an innkeeper on how to steer conversations away from "taboo" subjects?
Word of the Day: Baldachin
Fun fact about me: I much prefer salty snacks to sweet ones.
Original post by Jansen Schmidt, September 2019. Images by Google Images, gifs by giphy.com.
Stay connected with news about my books and other fun stuff by signing up for my newsletter: http://bit.ly/JansenSchmidtNewsletter
My newest release On Hallowed Ground is available at fine retailers everywhere: http://bit.ly/2KONmnf
On Common Ground is available at fine retailers everywhere: http://bit.ly/2BBu7bb