I'm having one of those stormy periods folks. You know, one of those times in life when it rains it pours. That's been me this past week or two. One unexpected thing after another. Nothing horrible or catastrophic (thank goodness) just something to deal with that I wasn't expecting. Something expensive that I don't have the money to pay for.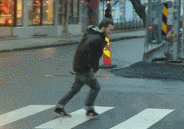 It all started with my old pecan tree. Some of you might have seen my FB post about this, but I'm going to share again here. You see, I have a couple of HUGE pecan trees that have been around here for a good long while. Probably nearly as long as the house itself, which was built in 1870. These trees are majestic and provide lots of tasty nuts every fall not to mention shade for the yard.
Now, I'm not super familiar with pecan trees, but I'm told that they are notorious for cracking and falling down. Not good news since both of these old trees are really tall and close to, not only my house, but my neighbors' houses on 3 sides. Potential problems.
In keeping with the notoriety of these trees, one of my big guys decided to split apart one night around 9:15 p.m. The cracking was heard at the sheriff's office about a block away. It created enough noise so as to cause concern for two deputies who happened to be outside at the time. They went in search of the problem, most likely because they knew what was about to happen. A travesty of epic proportions.
My husband and I discovered said deputies in our back yard shining flashlights up into the trees. My immediate concern was that there was a problem with a guest so I sent my husband out to investigate. A short while later he motioned for me to come outside, showed my what had happened and advised that we should probably have our guests move their cars into the public parking lot across the street.
If not for the neighbor's big pecan tree, we would have had a huge mess on our hands. Their old tree actually saved their building (a law office to boot). A really, really big limb split away from the trunk of our tree and landed squarely into their tree, which prevented it from landing on their roof.
The next day a tree removal guy came out, took note of the problem and immediately pulled a crew from another job to start working on our problem. He advised that it would take 2 days and cost over $2,000. Fan-freaking-tastic! Just what I don't need.
In the pictures above, that brick building is the law office behind us and that big chunk that the guy is cutting into is the largest part that broke away from the trunk of the main tree. Look how big around that limb was. All of that wood laying on the ground was only 1 section of the part that split. There was that much wood again from the other half.
So what's the silver lining? We were so lucky here. Two thousand dollars is much less than it would have cost to replace half of the law office.
Anyway, around this same time, we had an air conditioning unit decide it was going to spaz out. And I mean truly spaz out. Around 4:30 in the morning, the unit in our room went beep, beep, beep and turned itself off. All by itself. About the time my husband and I become cognizant enough to figure out what happened, it turned itself back on. All by itself. Weird. My husband got up and examined the hand-held remote thermostat to see if something wonky was happening and the unit turned off again. All by itself.
We did what every normal person would do, we started hitting buttons on the remote. Turn on, turn off. On. Off. Blue lights flashing, warm air blasting out. No, no, no. Not good. We turned everything off and let it re-set itself, turned it back on and still not cold air. Dang. So, in the morning we had to make a call to our air conditioning guy (who we have on speed dial and are on a first name basis with). Several hours and I don't even know how many dollars later, we were back in the cooling business again.
Later that night, a different a/c unit went wonky. Blowing out warm air. As my husband and I beat our foreheads against the wall, it came back on and started cooling. We did absolutely nothing. Touched no buttons. No lightning. No power surges. Nada. Perhaps its shenanigans of a ghostly kind. I don't know, but it needs to stop because between the trees and the air conditioning units I'm completely broke. (Incidentally, there's no silver lining here as we are still having AC problems.)
And, I guess I should mention that while on my way to my chiropractor appointment, my low tire pressure light came on in my car. No big deal, that happens when it's really hot outside, but it did let me know that one rear tire was considerably lower than the others. When I left the doctor's office to come back home, the nice kind warning light turned from yellow to red and started flashing indicating that my tire was now 5 pounds lower than it had been half an hour ago. Really? REALLY?!? So, on my way home I stopped at the tire store to have them remove a nail and plug the hole. More money I don't have.
Silver lining? I didn't have to buy a whole new set of tires and they had me back on the road in less than 20 minutes.
So, as I was putting my thoughts together for writing this post, I started thinking, when it rains it pours is totally apropos for a title, but how did that expression even get started. (That's how my mind works sometimes.) So I did a quick Google search. Here's what I found:
"The saying originated from the Morton Salt Company. They used it in an ad to sell salt. They were looking for a slogan that could promote their salt that poured freely even when the weather was damp."
So, now you also know. Clever huh? You're welcome. But, that in turn led me to wonder about the origin of the title I actually chose for this post. Here's what I found:
"The origin of the idiom "every cloud has a silver lining" is most likely traceable to the year 1634, when John Milton Penned his masque Comus. In it, the quote appears as "Was I deceived or did a sable cloud Turn forth her silver lining on the night?"
Yeah, that one's just weird.
So, that's it for today folks. I hope things in your world are going a little better than they have been in mine. It seems like there's always something here. If it's not one thing, it's another. (Which, incidentally is apparently a quote by Jarod Kintz. Who knew?)
What cliches do you find yourself using but have no idea how they got started? Ever look up their meaning? Any near catastrophes in your lives? I certainly hope not.
Word of the Day: Caracul
Fun fact about me: I'm one of those people who has to have things a certain way in order to perform at top peak. Everything on my desk has to be in a certain place, all my cooking utensils have to be in their proper spots, etc. Otherwise, I feel like I'm working in chaos.
Original post by Jansen Schmidt, September 2019. Images by P. Rickrode, giphy, and Google Images.
Stay connected with news about my books and other fun stuff by signing up for my newsletter: http://bit.ly/JansenSchmidtNewsletter
My newest release On Hallowed Ground is available at fine retailers everywhere: http://bit.ly/2KONmnf
On Common Ground is available at fine retailers everywhere: http://bit.ly/2BBu7bb