That's right folks, you read the title correctly. I had some guests who simply – disappeared. They were here and then – they weren't.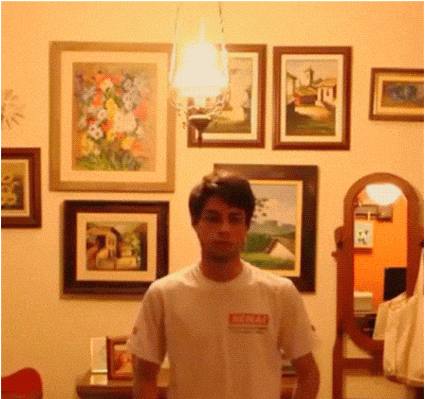 I checked them in, ran their credit card, showed them to their room and, at their request, told them a little bit of history about the house. They didn't seem overly impressed, but they kept asking questions so I assumed everything was copacetic.
Later in the evening, my husband saw them in the hallway downstairs and said hello. They left through the back door. He presumed they were going to dinner, which is what most guests do after they get checked in.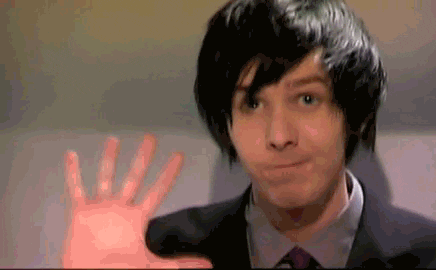 Much later that night, my husband went outside to close the gate, which we typically do around 10:00 or so, unless there are quite a few cars still missing, in which case we leave it open. That night we were only missing 1 car so he closed up the gate. (Everyone knows how to open the gate so we didn't lock anyone out.) While he was outside, my husband noticed that the curtains in their room were still open and the lamps were still on. Nothing unusual as we sometimes have guests who stay out at the casinos or a concert or at one of the local bars.
The next morning, 12 of the anticipated 14 guests showed up for breakfast at the designated time. After about 20 minutes, I decided to go upstairs to see if everything was all right. It was at that time that I noticed the key was in their door. I presumed they had gotten up early and left, which explained why we only had 6 cars in the parking lot instead of the 7 we should have had.
I opened the door to their room to discover that the lamps were still on, the curtains were still open and there was no indication that the bed had been slept in. There were indentations in the pillows so I thought perhaps they slept on top of the covers, which some guests do. The remote control for the TV was in a different place but none of the towels had been used or even touched. Except for the wadded up credit card receipt for the room that I found in the trash can, there was no other indication that anyone had been in the room.
I returned to the kitchen and reported my findings to my husband. Neither of us saw them bring any luggage in but, again, that is not unusual as some guests bring it in when they return from dinner. And since we went to bed we had no idea if they returned or not. After some discussion we came to the conclusion that after they checked in, they laid on the bed and watched some television and then, for some reason left. The question is – did they plan on returning?
They left the lights on so maybe. But, they did not lock the door or take the key with them, so maybe not. Hmmm.
Now, the writer in me wants to know what happened: Did they leave with the intent on coming back but were involved in an accident and didn't make it back? Were they arrested and spent the night in jail? Did they hit a winning streak at the casino so they spent the night there raking in dough? Did they go out exploring and get lost along the delta somewhere? Will their bodies be discovered half submerged in a swamp? Were they abducted by aliens?
What say you readers? What do you think happened? Do you think they planned on returning? If they weren't happy with the room, why stay for an hour or so, watch TV and then leave without saying a word? I'm curious so let me know your thoughts.
Word of the Day: Hagiography
Fun fact about me: I love Meyers lemons. I sometimes eat them like an orange.
Original post by Jansen Schmidt, October 2019. Images by Pexels and giphy.com.
Stay connected with news about my books and other fun stuff by signing up for my newsletter: http://bit.ly/JansenSchmidtNewsletter
My newest release On Hallowed Ground is available at fine retailers everywhere: http://bit.ly/2KONmnf
On Common Ground is available at fine retailers everywhere: http://bit.ly/2BBu7bb