As a writer I'm always challenging myself to learn new things so that I can keep things fresh in my writing. I have this fear of running out of clever new ideas or that somewhere down the road my books might end up coming out looking suspiciously like some of the other books I'd previously written. Or worse yet, like someone else's book. This popular saying come to mind, "There are no new stories, just new ways of telling them." I'm not sure if that's true or not, but most people in the business of writing tend to feel that way.
In the romance world, it seems like all of the "professionals" want to classify your books or stories into a trope. There is nothing wrong with that, but it seems weird that every single story can be reduced to one single trope. Is that really so? I can't say because I haven't read every single romance novel out there, but the "experts," seem to think this is the case. In fact, a lot of the professionals in the world of traditional publishing require that your manuscript actually fit nicely into one of the already established trope boxes. That makes their job easier. They know how to categorize you and they know how to market you.
But I find that odd because as writers we're told to avoid cliche's at all costs, yet what is a trope if not a cliche?
A literary trope is the use of figurative language, via word, phrase or an image, for artistic effect such as using a figure of speech. The word trope has also come to be used for describing commonly recurring literary and rhetorical devices, motifs or
clichés

in creative works. Wikipedia

So why then are tropes sought after if they fall into the category of a cliche? Inquiring minds what to know.
But the flip side of that falling-into-a-specific-trope coin is trying to come up with something new and exciting and – dare I say it – different. A story that will shock the world with it's clever new idea. Harry Potter comes to mind. That I can recall, never was there even a trope about a boy wizard who goes off to wizard school. I could, of course, be wrong because fantasy is not my area of expertise, but I certainly was floored when these books hit the shelves. "It's brilliant!" I thought. It's so different and refreshing.
That's what I want to do. I want to shock the world with something new and exciting. Something that's not really been done before. I don't want to fit into a specific trope box. There's danger in that thinking, but as a self-published author, I have much more flexibility when it comes to my writing choices.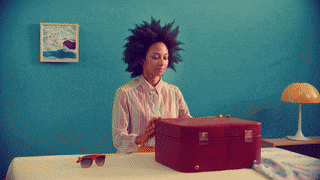 Anyway, in my efforts to keep learning, I've been exploring on-line and in-person writing workshops, conference and webinars to hear how other people tackle writing problems to keep them sharp and on top of their game. I've found a few that were amazing and very insightful and others, well, not so much so. If you are not already familiar with this site, I suggest you check them out because every single day there are literally dozens of on-line classes available in lots and lots of different subjects. (www.savvyauthors.com) Membership is very reasonable and lots of features are available on this site with just the free membership. This past week, Savvy Authors hosted a week-long Romance Summit with multiple video lectures and discussions available each day. Every video was available for about 24 hours and was absolutely free to anyone who enrolled.
There's also writersdigest.com, but most of those classes are on the expensive side (at least for me).  You can, however, in some cases purchase webinar audio lectures that you can listen to at your leisure. It's a good way to get the information without having to be available on a particular day at a particular time. That I am aware, you do not need to be a member to enroll in any of their classes.
Reedsy.com has some great free courses for writers in all stages of their careers. You'll have to sign up for the site, but that's absolutely free. Here's the one somewhat bad point: they do send out quite a few e-mails after you subscribe. On that note, I've found that a lot of the e-mails are to notify me of upcoming classes so they really don't bother me all that much. But, they will also try to sell you their services, some of which may or may not be helpful to you.
If you're a romance author, there's RWA.org (Romance Authors of America), but you must be a member to access their workshops. I believe other genre fiction also has organizations available that you can join and glean the benefits they offer.
Most of these membership oriented sites, especially the ones that offer education services, usually have an annual conference and an annual contest that provides feedback for your work. Contests can be very helpful in taking your writing to the next level but you must have thick skin because the feedback can be brutal. Sometimes the contests have a hefty entry fee, so be careful and read all of the fine print before submitting your work.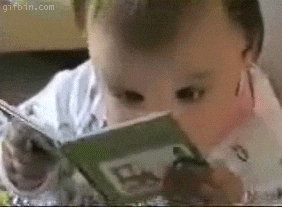 Today, fellow bloggers, I'm interested in hearing from you about what on-line education, writing organizations, writer's conferences, and/or contests you've found helpful in the past and tell me why. I'm always looking to hook up with other writers for the latest and greatest advice and tips to keep things current and fresh in the vast sea of books out there.
If you're not a writer, what websites or services have you found helpful with marketing, or delegating, or providing daily devotionals, or motivational encouragement, or living a healthy life, etc.
As always, thanks for taking the time to stop by. I'd really appreciate hearing your thoughts in the comments below.
Word of the Day: Immix
Fun fact about me: I really need to learn how to say no and not feel guilty when people get upset after I say it.
Original post by Jansen Schmidt, October 2019. Images by Google Images and giphy.com.
Stay connected with news about my books and other fun stuff by signing up for my newsletter: http://bit.ly/JansenSchmidtNewsletter
My newest release On Hallowed Ground is available at fine retailers everywhere: http://bit.ly/2KONmnf
On Common Ground is available at fine retailers everywhere: http://bit.ly/2BBu7bb