"Alright, I'll go in there for Dorothy. Wicked Witch or no Wicked Witch. Guards or no guards, I'll tear 'em apart. There's just one thing I want you guys to do…talk me out of it."
We're all familiar with the sweet cowardly lion from the movie, "The Wizard of Oz." I mean who didn't smile when he raised his big fluffy paws and said, "Put 'em up, put 'em up?" Or when he said, "I do believe in spooks! I do believe in spooks! I do, I do, I do, I do!" and yet he soldiered on with the rest of his oddball gang. How could you not love his devotion to Dorothy? And didn't you just melt at the end of the movie when he said, "I never would have found my courage if it hadn't been for you?"
I think the reason we all like the cowardly lion is because we can all relate to him. Whether you want to admit it or not, we're all a little cowardly. Every day requires random acts of bravery, from all of us. People with severe depression bravely face each morning when they get out of bed. Introverts tuck away their anxiety when they find themselves in a situation that requires them to (gasp) talk to a stranger. I face my fears every time I get in my car and drive to a new destination, not sure if I'll find my way or make a terrible mistake along the journey and get hopelessly turned around, backwards, mixed up and lost. Not that that's ever happened mind you. No sirree.
Going to a job interview requires courage. Having surgery requires courage. Being in a position where you must do some public speaking, be it in a courtroom, a boardroom, a classroom, on stage, wherever, requires courage. Asking someone on a date requires bravery. For some people just going outside requires courage. Heck, even answering the phone takes a bit of bravery. The world can be a scary place.
Being a writer requires some serious courage. It's not easy asking someone to read that first draft. What if that person hates it? What if they laugh at me? What if it's not good enough? It's even scarier when we hit "send" on that query e-mail, because now we've put ourselves out there. We've opened the door for "professional" criticism. Nobody likes criticism.
Suppose we survive those first steps and now we are faced with hitting the "publish" button on that uploaded manuscript. There's no going back now. Now, the book is out there. Total strangers are going to read the words we've bled onto those pages. What if they hate it? What if I get no reviews or worse yet, horrible reviews? What if someone finds it so bad they shame it on social media?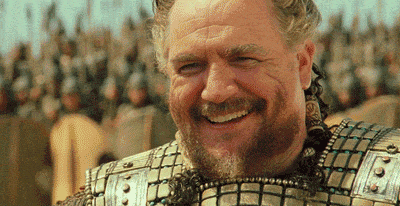 When you prepare ads to market your book and click that "Pay here" button, we really have to channel our inner Lady Macbeth and screw our courage to the sticking place because now our pocket books will be hurting. What if nobody buys the book? What if we filled in the boxes wrong and we spend our money on an ad that will never be seen? What if we really don't understand all of the CPM and CPC and CTR terminology and make terrible decisions when it comes to running the ad? What if? What if? What if? It's not just intimidating, it's downright scary.
But, just as the cowardly lion embraced his fears because he loved Dorothy, so can we. If a writer ever wants to become a published author, they absolutely MUST be brave. Bravery happens when we acknowledge our angst and face it head on. We have to, because, what if we don't fail? What if readers do like the book? What if our ads are correct and they do pay off? What if our GPS is right?
So, be like the cowardly lion and find your Dorothy. Find the person, place or thing that gives you strength and courage. (Hopefully that's not drugs or alcohol.) Find it. Embrace it. Cherish it. Keep it close so that when you need it, you too can say, "Alright, I'll go in there do it for Dorothy."
What gives you guys courage? Do you have your Dorothy? Any suggestions for the faint of heart who need a little boost? Any and all suggestions are welcome.
Word of the Day: Machzor
Fun fact about me:  Wizard of Oz is one of my all-time favorite movies.
Original post by Jansen Schmidt, November 2019. Images by Google Images and giphy.com.
Stay connected with news about my books and other fun stuff by signing up for my newsletter: http://bit.ly/JansenSchmidtNewsletter
My newest release On Hallowed Ground is available at fine retailers everywhere: http://bit.ly/2KONmnf
On Common Ground is available at fine retailers everywhere: http://bit.ly/2BBu7bb