It's official. 2019 is going, going gone! What a year it has been. I'm looking forward to 2020. Nothing significant happening, just another chance to have the best year of my life. For those of you who do not follow me on Facebook, or who do, but did not see my post from last week, I'm making some changes in 2020. Here's what I posted:
I've never been the kind of person who makes New Year's resolutions. But for 2020 I'm making an exception. I've decided to purge the negativity and hatred from my social media feeds. I'm sick and I'm weary. I'm tired of disrespect and false accusations. I'm tired of whining and complaining. So, I'm going to go into unfriending and blocking mode in the next couple of weeks.
We live in a big scary world. I believe because life is hard and stuff happens, we, as humans, should a
ll stick together, not tear each other apart. I'm tired of the name-calling, finger-pointing, and just plain old hatred being flung around by people hiding behind their electronic devices. Everyone has an opinion. Opinions are not wrong, they are opinions. If mine differs from yours, that should be okay, not a reason to lambaste me and my circle of family and friends and everything I've ever touched in my entire life. I respect our differences but I'm tired of listening to people spout off about everything that they think is wrong in the world and believe me, there is a lot of stuff wrong in the world. But, one of the biggest things that's wrong in the world, is people being mean and disrespectful to others. Period. Disagree all you want, but be kind.
But that's not what I want to share with you today. No folks, today I'm posting my annual blog about letters to Santa. I just love reading the letters to Santa that my local town publishes in the newspaper every year. This issue of the Vicksburg Post never fails to bring a smile to my face.
So, without further ado, let's get right to it shall we?
There were lots of the usual requests for Barbies, bikes, computers, and puppies, but this year saw a lot of requests for slime, drones and make-up kits. These requests sound like miniature spies in the making but who am I to judge these kids' futures?
Little Strickland explains to Santa that he/she needs shoes but he/she really wants is pencils. Pencils? Maybe save that one for the Easter Bunny Strickland and shoot for something with a little most gusto from Santa.
Caleb says he wants a toy car. But Jaylen, Jaylen wants a little something more than a toy. He wrote "I wish that you could bring me a toyota truck." Not a stupid Chevy either Santa, a Toyota by God. J'ecnasn wants a motor bike. "To go real fast." I love that J'ecnasn. But Shannone gets the prize in the vehicle wish department. Shannone says: "Dear Santa, Please can you bring me a motorcycle and a Lamborghini for me and my brothers." Shannone even spelled Lamborghini correctly. If that's not frightening, I don't know what is. Maybe bring it down a notch Shannone. Go for the Ferrari first. Ask for the Lamborghini next year.
So, here's something, apparently, kids are getting tired of that plain old boring red elf sitting up there on the shelf. This year there were quite a few requests for pink elves. Well, except for Dallas. Dallas wants a real elf. And let's not forget Kingston. He started his letter by saying that he has been trying his very best this year. Aww. That's really all any of us can do right? After listing what he wants for Christmas he wraps up his letter by saying, "I like your elf sparkles." I don't know about you, but I must be meeting the wrong elves because I don't recall any of the elves I've met sparkling.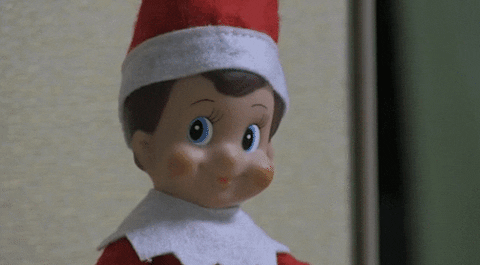 Aurelia tells Santa that she needs candy and who doesn't really? In addition to slime, Kaitlynn also wants nails. That request could go several ways. I'm curious what she got. And even more curious what she intends to do with the nails.
Mary Ivy wants a sewing machine and Bentry wants a bike with blue stripes. Because, we all know, the stripes make the bike go faster. Morgan wants a jump rope. Lauryn asks for a hoverboard but understands if she doesn't get it because "I have been good some of the time." Well there you go. You only have yourself to blame if Santa doesn't come through this year.
Grace wants "all the pocky-mon cards I don't have," and a "stuff raidear the size of my brother." Goodness, I wonder how big or small her brother is. She added at the end of her list, "I will like you to fix my dads fowler." Nothing worse than a broken fowler either so I hope Santa came through on that request.
Emma wants a pool and a new slide. A different Kailtyn wants, "dolls, boots, and OMG big sister dolls." OMG? Really? You're killing me. Is that a thing or OMG like Oh My God?
Ashton wants a red cat, but Abigail wishes for an orange cat because, "I want an orange cat because they are supper cute." Ashton might want to re-think his request for a red cat. Orange is apparently the way to go in the cat department. Not everyone wants cats though. Brookey wants a dog and a mocking bird. A mocking bird? Really? Bryhlee is not specific only requesting a "reel live pet." Perhaps a goldfish was in her stocking. Lukas said he needs a pillow but he wants a bunny. Pillow? Bunny? Pillow? Bunny? Maggie wants a Llama that moves. And who can blame her? Nothing worse than an unmoving Llama.
Kayden wants a new home. Not sure what's going on there, but I hope things work out for that kid.
Teralyn wants a "purple piloe." She's more specific than Lukas was about his pillow.
Some of these requests really confuse me, but then again I don't have little ones so I have no idea what some of these things are. In addition to a lava lamp, Lanie wants "a blinger and a nail stamper." Your guess is as good as mine. I'm thinking if Lanie with her nail stamper and Aurelia and her slime and nails get together they could wreak some real havoc. Zackery wants dots. Yup, that's right – dots. I'm as clueless as you. Hutsen wants "a dragon ballz lego set." Who knew Dragon Ballz was a thing? Wait – don't answer that.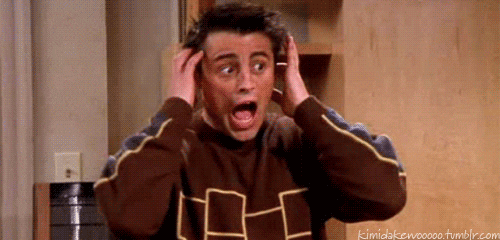 Aiden has a very long list but finishes his letter with, "I love you tell roodolf i said hey." Can you just imagine Santa relaying that message?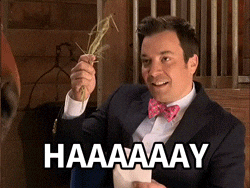 Kensley wants a baby doll that wets her diaper. She has no idea what she's asking for. You're going to regret this some day kid. Might want to rethink that one Kensley. Although it's not as scary as Lauren's request for a "real as can be baby." I'm shuddering. In keeping with the real people requests, Aiden, different Aiden, says he "needs a brother that is six." Santa, don't be bringing a 5-year-old or a 7-year-old either, because neither is quite right for Aiden's purpose. Michael asks Santa for an Xbox and a baby sister then adds a "Please do this santa!" at the end of his letter. Michael's kind of pushy with his request and I can't help but wonder why having a baby sister is so important. Or perhaps it's the Xbox that is the absolute deal breaker. And don't you just want to reply, "Or what?"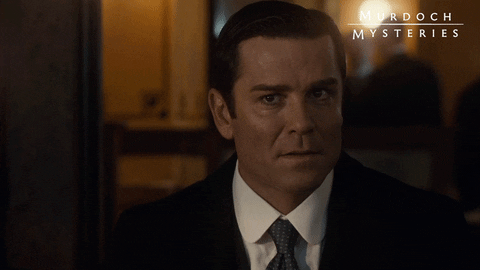 Brayden is thinking ahead. In his letter he asks for "maby some mony you know just in case I have to pay a bill." What kinds of bills does this kid have? I mean it's nice to be prepared, but what kid thinks about stuff like this? And the fact that he rationalizes his request: "Some money – you know – just in case . . . " It's good to have "just in case" money.
Rylee's letter about broke my heart. "Dear Santa, I want my mom to get a little help bring me to school." Seriously? Kids shouldn't have to worry about crap like this. I wish I knew where Rylee lived so I could take her to school.
I think Madison is on drugs. His/her letter asks for "fake snow and a blue tut." And Ashton might be a terrorist because of his request for "a PJ Mask Seeker," whatever the hell that is.
A lot of kids asked for hats and jackets. One kid asked for a new bed for his sister but Abel only wants a whistle. Some kids are easier than others.
Aiden, a popular name half a decade ago when all these kiddos were born, is short and to the point. "What I want is a i phone, hover bord, kid tank, and jeff. So Santa can I please have everything on list?" I don't know Aiden, who is this Jeff you're wanting and why do you want him? I don't like the sound of that, especially when added with the "kid tank." I have serious questions Aiden.
Donnell wants books. Now we're talking my language. I love Donnell. Mary Grace wants a toy robot crocodile for $1. Santa, don't be bringing her one of those expensive toy robot crocodiles. Just stick to the list and get the $1 one.
And then there's Georgia Lee. Georgia Lee starts her letter by saying, "Can you please bring me a few surprises." Oh to be Georgia Lee's parents. The fun surprises I would get for her. I mean there's no way for Santa to fail on this one. Every Santa's dream wish list.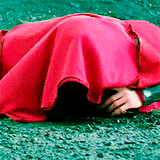 Jake wants his mom and dad to be happy this year. That's nice but sad at the same time. Why are his mom and dad not happy? Maybe Jake is the problem. Hmmmm.
And then there's Maddox who wants a toothbrush. Not sure what's going on there but I hope to hell it won't be the first toothbrush he's ever had. And why – why – should a kid have to ask for a toothbrush? How sad is that?
Brayden wants a bow and arrow, and if you want to know a secret, so do I. Abbie Kate wants a rock polisher for her rock collection and some new art supplies. I like Abbie Kate. Tyrek also wants a new bike, and it doesn't have to have stripes either. But Tyrek doesn't want it for him, he wants it for his sister. Awww.
Callen needs a "blower to blow the leaves." What is up with this weird-o kid?  I hope he got it so I can call him up and offer him a job.
And this little kid right here slays me. Cormac starts his letter like this: "Hi Santa, if that's what they call you." Gotta love a skeptic, right? What does he think? Does everyone at the North Pole call him Jorge or Pete? "If that's what they all you." Doesn't that just kill you? Dear Santa – if that's your REAL name. I can't stop laughing.
Anyway, Josh wants a Bible and I hope to God he got one. More people need Bibles in this day and age. That's all he asked for too. But, then again, that's really all you need right?
Here's Jayden's letter: "Dear Santa. Are you doing good at the north pole? Can you bring me Hot wheels, 3 dollars and a new colorful jacket." Oh the things Jayden could buy with all that money. Drew, however, aims a little higher. Drew wants 10$ and a new iPad.
Here's one from Malik: "Dear Santa. I have been very good this year. Here is my Christmas Wish List. Please let me have it all. Toy car, pet dog, new bike, new kite, a chart of numbers." Then he signs it – here's the best part – "A very good little boy." Maybe Josh needs to loan Malik his Bible so Malik can learn about greed. If nothing else, I hope Santa brought the chart of numbers because you can never have too many of those. He does admit though – twice – that he has been a very good little boy, so there's that to consider.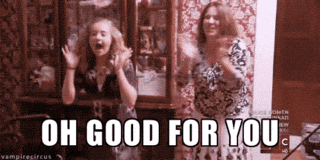 Jeremy has his career path already chosen and he's asking for some help from Santa to get there. "Dear Santa, I want a toy police car and a toy police motersekley." Look out police academy, Jeremy's headed your way in a few years, probably on his motersekley. Emmy too has started down her future career path. She wants "scruncies, a 100 dollars, hair dyes and colorful pencils." And Lay Lay too is well on his way toward his future career: "Dear Santa, my Christmas wishes are: 1) I want a football; 2) Then I want football gloves; 3) Then I want football cleas." Future round one draft pick right here. Remember the name Lay Lay.
Ced's letter confuses me: "Dear Santa, Haw are the rin diarr? I love you. Santa maye I get some poopses yoonu cone." Good luck with that one Santa. I think this kid is asking for unicorn poop but that just doesn't sound very Christmasy does it? I'm sure I'm wrong.
Little Reese is apparently a stalker. "Dear Santa, How is Holly? I hope she's doing well." Reese knows a little too much about Santa's personal life if you ask me. While Reese may be a stalker, Jaylen is a kiss-ass, asking Santa for a Santa toy "like you." Nicely done Jaylen. Nicely done.
And finally we come to John-Thomas: "Dear Santa. How are you doing? My felme wox sooo hard to get me toys that I thickn that you cud." While this kid's heart is in the right place, thinking his family works really hard to get him the toys he wants, calling out Santa probably isn't going to get him more than a few lumps of coal in his stocking. His reasoning though right? Come on Santa, give John-Thomas's parents a break would you? They're working really hard. Do your job man.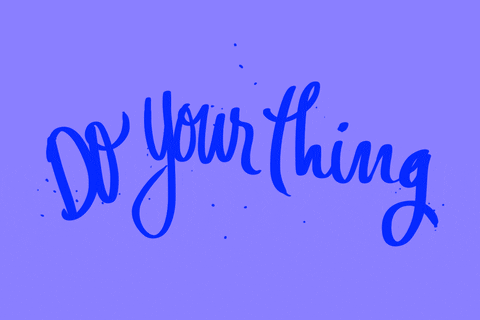 So there you have it – this year's letters to Santa! Don't you just want to scoop them all up for a group hug? Tell me readers, did you find these amusing? Do you like to read the letters to Santa? What was the silliest letter you've ever seen/received?
That's a wrap for 2019!! Happy new year my friends. Have a safe celebration and I'll see you in 2020!
Word of the Day: Quisling
Fun fact about me:  I actually like it when Christmas is over. I feel like my feng shui gets all balanced out again.
Original post by Jansen Schmidt, December 2019. Images by pexels, Google Images and giphy.com
Stay connected with news about my books and other fun stuff by signing up for my newsletter: http://bit.ly/JansenSchmidtNewsletter
My newest release On Hallowed Ground is available at fine retailers everywhere: http://bit.ly/2KONmnf
On Common Ground is available at fine retailers everywhere: http://bit.ly/2BBu7bb