I don't know about you, but I'm so tired of seeing COVID-19 or Coronavirus. It's everywhere and it's getting old. It's ruining my business and my attitude, which at the beginning of the year was pretty darn good. Remember, I was resolved to stay focused only on the positive. That's getting really hard to do when every day I get at least 3 cancellations and no new reservations coming in.
But, I'm trying to stay optimistic despite my rapidly-dwindling stream of income. What I'm really irritated about is the stupid media hyper-sensationalizing this ugly virus and sending the entire nation into panic mode. Yes, it's bad. But come on people, use some common sense.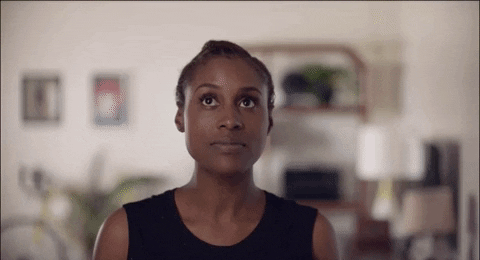 People are afraid and panicking because they don't know how to handle these kinds of situations. People from our parents' generation know about dealing with these kinds of unexpected emergencies. My mother had polio and that was a fearful thing in her day. Yet she survived despite the shocking number of people who did not. Her family did not panic or hoard anything, they simply dealt with the issue at hand. My father came from a very poor family of 14. Food was not plentiful yet they survived. Some of our parents, and for sure our grandparents, had to learn how to live through the Great Depression. Times were tough. People used to be resilient and frugal. Nobody these days has skin thick enough to handle trying times. We're all soft and spoiled. We simply don't know about hardships. So . . . we panic.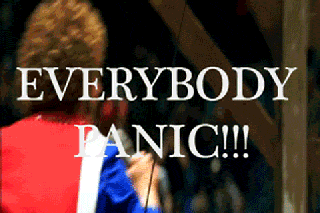 But, like everyone else, I'm caught up on the tidal wave of "social distancing" whether I like it or not. So, what am I doing to protect myself physically (financially I'm doomed)? I'm taking all the necessary precautions that I normally do during cold and flu season. That's it. Nothing different. I take vitamin supplements, including echinacea. I use mouthwash every morning to kill any germs that snuck into my open mouth while I drooled during the night. I brush and floss my teeth once or twice a day. I wash my hands with soap and water. A lot. I drink LOTS of water and green tea. Every morning I mix a concoction of lemon juice, honey, cinnamon, ginger, and apple cider vinegar and drink it down. These are things I normally do for good health and hygiene.
Why those particular ingredients? I'll share with you why I do this. I'm not a doctor, and I'm not advocating you do what I do. Nor am I saying that if you do, you'll never get sick or contract the horrid COVID-19. I'm just passing along what seems to work for me.
Apple Cider Vinegar
Vinegar kills things: pathogens, fungus, bacteria, infections, and it has antimicrobial and antioxidant effects. It inhibits bacteria like E. coli from growing. Hmm. That can't be bad.
Many websites and natural healthcare proponents claim that apple cider vinegar has exceptional health benefits, including boosting energy and treating disease. It is ripe with B-vitamins and polyphenols (plant-based antioxidants). Here's the cool part, vinegar creates an acidic environment that has been used since ancient times to kill germs. I like killing germs.
https://www.readersdigest.ca/health/healthy-living/15-health-benefits-apple-cider-vinegar/
Cinnamon
Cinnamon outranks other "superfoods" like garlic and oregano for various reasons. Cinnamon oil has been shown to effectively treat respiratory tract infections. Well now, doesn't that sound beneficial? Coronavirus is especially harmful to our respiratory system. I say, stock up on the cinnamon.
https://www.healthline.com/nutrition/10-proven-benefits-of-cinnamon#section12
Lemon Juice
Lemons contain a high amount of vitamin C, soluble fiber, and plant compounds that give them a number of health benefits. Vitamin C is a powerful antioxidant that can strengthen your body's natural defenses. Like – say – your immune system. Why yes, that's correct. Antioxidants are molecules that boost the immune system. They do so by protecting cells from harmful molecules called free radicals.
Here's something really cool: Vitamin C appears to reduce the severity of colds and recovery time by 8% in adults and 14% in children. I'm down for that.
https://www.healthline.com/nutrition/6-lemon-health-benefits
https://www.healthline.com/nutrition/vitamin-c-benefits
Honey
Honey is low in water and high in sugar so bacteria cannot grow on it. It contains small amounts of hydrogen peroxide that inhibit the growth of microbes. One study found that honey worked better than two common cough medications. Another study found that it reduced cough symptoms and improved sleep more than over-the-counter cough medication. Hmmm, coughing is another of those "symptoms" we need to be cautious of. So, why not swallow some honey?
https://www.healthline.com/nutrition/10-benefits-of-honey
Ginger
Ginger is one of the very few "superfoods" actually worthy of that term. It has a very long history of use in various forms of traditional / alternative medicine. It has been used to help digestion, reduce nausea and help fight the flu and common cold, to name a few. Ginger extract has been studied as an alternative treatment for several forms of cancer. Fresh ginger may also be effective against the RSV virus, a common cause of respiratory infections. Sound familiar?
https://www.healthline.com/nutrition/11-proven-benefits-of-ginger
So there you have it. My home remedy for battling against the dreaded Coronavirus. For the reasons stated above, this is my preferred method for fighting off afflictions during cold and flu season. Besides helping with just cold and flu symptoms, there are lots of other added health benefits to my magic elixir.
I just put 1 tablespoon of honey and 1 tablespoon of cinnamon (that's right a whole tablespoon), about a teaspoon of fresh ginger, and 2 tablespoons of vinegar and lemon juice (I use fresh squeezed lemon juice) to about 4-6 ounces of water. The more water you add the more diluted it becomes and may be easier for you to drink. The cinnamon makes it kind of chalky and the vinegar and lemon make it tangy so adjust water to your liking. I use a hand mixer to get it good and mixed before drinking it down.
I also hear turmeric has "healing" properties so I use it liberally when I cook. There are capsules and you can make tea, but I'd rather use the powdered form in cooking. This is a great supplement if you're battling cancer. But – as always – check with your medical professional BEFORE adding anything to your regularly prescribed prescription medications. Sometimes there are interactions.
So, how are you handling this social distancing? Are you taking any special precautions besides frequent hand washing? I'd love to know your herbal remedies and old farmhouse medicinal practices. Anyone else think we're going to see an uptick in mental illness problems when this is all over? I predict we'll start seeing higher numbers of depression and anxiety diagnoses in the following months. Stay strong my friends. I'm here if you need me. I mean that.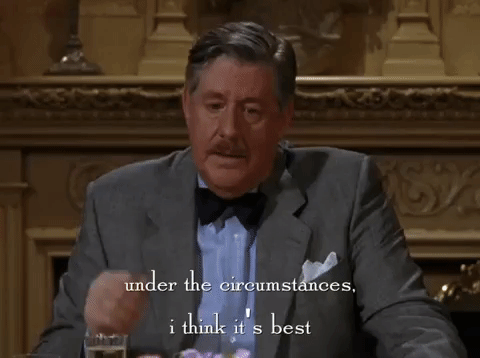 We can all help prevent suicide. The Lifeline provides 24/7, free and confidential support for people in distress, prevention and crisis resources for you or your loved ones, and best practices for professionals. https://suicidepreventionlifeline.org/
Word of the Day: Drupelet
Fun fact about me: My feet are smaller now than they were in high school. I have no explanation for that.
Original post by Jansen Schmidt, March 2020. Images by Google Images and giphy.com.
Stay connected with news about my books and other fun stuff by signing up for my newsletter: http://bit.ly/JansenSchmidtNewsletter
My newest release On Hallowed Ground is available at fine retailers everywhere: http://bit.ly/2KONmnf
On Common Ground is available at fine retailers everywhere: http://bit.ly/2BBu7bb