Today's post goes into territory I don't normal venture into, but I feel it must be said. And it felt good to write it. Sort of purged it from my system. I am merely relating an event that happened and my reaction to it. I am not looking for a fight or to change anyone's opinion. This was my experience. My feelings. So, that being said, here's what happened:
Recently on Facebook (that should have given me a clue) someone locally who "advocates" for every cause here in Vicksburg posted something that made me want to move away from here. Forever. Normally I'm able to ignore overly obnoxious social justice warriors, but this one really pissed me off.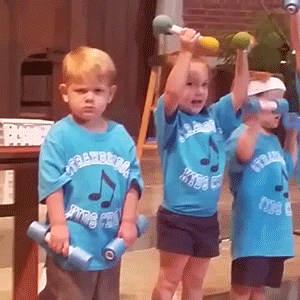 I'm not easily offended, but this series of posts made me downright angry. This woman posts things under the guise of being "positive" and "helpful," but, as I found out last week, she's really just a shit stirrer with an agenda. (What? On social media? Can't be.)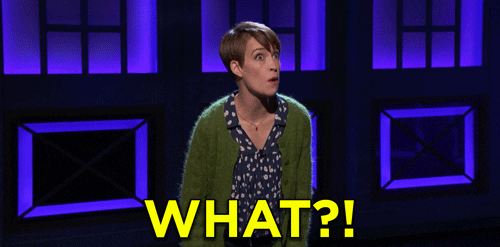 Earlier last week she "notified" the community that a rally / protest / demonstration was being organized on Friday to honor and remember George Floyd. Great! I don't have a problem with that. Lots of small towns across America are conducting peaceful rallies and such.
But, as you can imagine, this "notification" caused some angst among business owners and residents in the community for a lot of reasons that I do not need to elaborate on here. Suffice it to say, questions were asked and concerns were expressed about whether or not this would attract rioters and looters, as has happened in many cities across the nation. Justifiable concerns. I get it that there are two entities at work here: peaceful protesters and criminals, but one often attracts the other. Anyway, responses from this woman were often less than "positive" or "helpful." In fact, quite the opposite was true in some cases. But, I don't have a dog in the fight, so I scrolled on past. To each his own.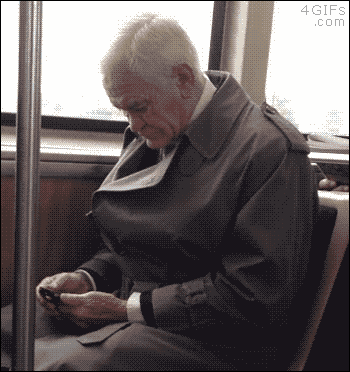 However, after the downtown rally / protest / demonstration event, she posted a follow-up Friday evening and basically mocked everyone who previously expressed concerns about this event. In a nutshell, her response was something along the lines of "in your face" you horrible racist nay-sayers who are only concerned about your property rather than a man's life. She went on to say that everyone who did NOT participate in the event was in fact part of the problem. Those were her words. Okay. Back the cart up. Now I have a problem.
By not showing up and "marching" we are part of the problem? How so? Remaining neutral is not causing or exacerbating any problem. I didn't start this mess. I didn't participate in any way in any of this national "crisis." By staying home and minding my own business, I have now been determined to be part of the problem. For real? How so?
Let me say this right now – I am NOT part of the problem. I believe what happened to Mr. Floyd was egregiously wrong and could have and should have been avoided. I believe that all the law enforcement parties at fault in this travesty are being treated the way any criminal would be treated by our justice system. I believe rioting, looting, vandalizing in any way shape or form is criminally wrong and should be prosecuted accordingly, especially since one thing does not relate to the other – at all. Ruining the life of a total stranger does not bring back Mr. Floyd, does not bring justice to the officers who inflicted the harm, and does not preclude this from happening again in the future. In fact, the rioting, looting and so on only makes the situation WORSE. I believe fearing for your life and the safety of your business are honest and justified fears. No one has the right to tell anyone how you should feel.
Furthermore, some of us do not need a spotlight, soap box, or band wagon to express our outrage. Some of us are not the types of people of go out and make a scene one way or the other for causes. It's not who we are or what we do. Some of us do not like public speaking or drawing attention to ourselves in any way. Some of us like to live quiet unassuming lives. That does not make us racists, criminals, or part of any problem. That makes us humans who decide to live our lives in a way that is best for us. It does not make us unsympathetic. It does not make us blind to wrongdoing.
Despite being a cancer survivor and the daughter of a cancer victim, I do not participate in any "Races for the Cure." I do not wear pink the entire month of October. That doesn't mean I'm not passionate about finding a cure. It's just not my nature to do those things. It doesn't make me feel better or feel like I'm helping in any way to solve a problem. It won't change what happened to me or bring back my mother. I simply choose to accept my own reality and go on. There are other ways to "fight" against this disease. Ways that matter more than walking down the street with a sign.
I am a women but I do not believe that makes it a requisite that I "march" around the country with a #metoo sign. Doesn't mean I don't believe women shouldn't have rights. It doesn't make me feel less empowered to stay home. I believe it's possible to be gay or lesbian without running around proclaiming your rainbow freedoms loud and proud. If you want to go out and shout it to the world in a rally, by all means, go do it. Just don't get mad at the rest of us for not taking part and don't call us ignorant, homophobes or misogynists.
I believe it's okay to be proud to be a white person in America. We shouldn't have to apologize for anything or feel ashamed to be anything other than what we are. And the simple fact alone that I am a white person does not mean I should be continually subjected everyday to the "white privilege" stigma. In fact, I'll go so far as to say being labeled a "privileged white woman," is in fact a racist statement. I believe that, because I have read the definition of a racist, many, many times and I call it like I see it.
ADJECTIVE: prejudiced against or antagonistic toward a person or people on the basis of their membership in a particular racial or ethnic group.
NOUN: a person who is prejudiced against or antagonistic toward people on the basis of their membership in a particular racial or ethnic group.
Using the term "white privilege," certainly would be considered "prejudice toward a person on the basis of their particular racial or ethnic group." How else can you interpret that? Because I'm white, I'm privileged? Uh, no. I've read the arguments "supporting" this statement. I still see it as racism. You don't want me to see you as a "black" person, then don't see me as a "white" (and therefore privileged) person. Racism and being color blind works both ways people. Everyone should be color blind, not just white people. I know a lot of people won't agree with me, but that's my take on it. My argument here is that I am a person. Period. Not black, not white, not brown, not purple. Human.
Do I think black lives matter? Of course I do! Do I think all lives matter? Of course I do. If you're from the camp that believes all lives can't matter until black lives matter, then I'm in your camp because black lives do matter. Therefore, all lives matter. If you're from the camp that believes all lives can't matter until black lives matter first, then no I'm not in your camp. That's favoritism. That's putting one race ahead of another. That would be like a parent choosing one child over another to receive benefits or special favors. A good parent wouldn't do that. A good parent loves all their children equally. God loves all of his children equally. Shouldn't we all do that? Love every person equally? Besides haven't we already enacted "minority first" precedents with the affirmative action laws? Don't believe me? Check out this link?
https://en.wikipedia.org/wiki/Affirmative_action_in_the_United_States
How quickly we forget huh?
But back to the marching thing, the fact that we don't "march" doesn't mean we are not helping in some other way. We simply chose a more constructive, more quiet, behind-the-scenes approach. And quite honestly, an approach that probably garners better results. Nobody knows what I am doing in my own home behind closed doors. Perhaps I am making a large donation to a charity or fund-raising event to honor and remember the unnecessary and wrongful death of George Floyd. Maybe I am making meals for the victim's family or setting up a Go Fund Me page to help with funeral expenses. Maybe I am writing a book about how this man's life had meaning. Maybe I'm starting a charity or volunteering for a victims' rights group. Some of us wish to be anonymous. Some of us don't want any attention for doing good deeds. How dare you call me part of the problem when you don't know a thing about me, my intentions or my deeds?
I'm merely pointing out that by choosing to abstain from any protest for any reason does not make a person part of the problem. It makes that person an American who has a choice to do what is right for them. Some of us don't think walking and holding a sign is actually "doing" anything. The argument is that we're "showing support." Okay. Next week, will anyone even remember that I was there? Will anyone remember what my sign said?
I don't like confrontation. I HATE drama. My mental state is fragile right now. I've been on the brink of losing my business due to a pandemic. I'm in a high risk health group so I have a greater risk of contracting this disease or not recovering from it. Those things are unduly stressful. So I choose not to complicate my life right now with added stress. I don't handle the heat well these days (menopause). I have neuropathy in my feet (cancer side effect) and being on them is torture some days. I have a job that requires me to actually be at work. None of that makes me or anyone else a racist. Doesn't make me care any less about my fellow humans. Doesn't mean I don't care about what happened. It makes me a sensible person who does what she has to do to take care of her own mental and physical health.
I believe in being kind. I believe in compassion. I believe in not taking something if it doesn't belong to me. I believe in minding my own damn business. I believe in not judging people for what they do or do not do. But one thing I know for sure, I am NOT part of the problem in America today.
Thanks for letting me get that off my chest. I feel better now. Believe me, everything that has happened since March has sickened me and depressed me. I am definitely feeling the effects of a nation sinking into the pits of rot and eternal damnation. But, I refuse to let it strip me of my joy. There are way too many blessings presented to me every day. I choose peace.
This is not meant to be a political platform. It is my blog to discuss my feelings. I encourage comments, but I will delete anything derogatory or shaming. Thanks for bearing with me.
Word of the Day: Opopanax
Fun fact about me: Not so much a fun fact, but if you get a chance, check out our new website for the inn: http://www.baerhouseinn.com
Original post by Jansen Schmidt, June 2020. Images by Google, pexels and giphy.com.
Stay connected with news about my books and other fun stuff by signing up for my newsletter: http://bit.ly/JansenSchmidtNewsletter
On Hallowed Ground is available at fine retailers everywhere: http://bit.ly/2KONmnf
On Common Ground is available at fine retailers everywhere: http://bit.ly/2BBu7bb