When I was writing my most recent release, On Hallowed Ground, I knew pretty early on that I had to write Gage and Qiana's story. They are secondary characters in that book, but both of them grew into real people in my mind as I was working on that manuscript. As time went on, those characters developed their own personalities, which were not explored in great depth in Noah and Fallon's story.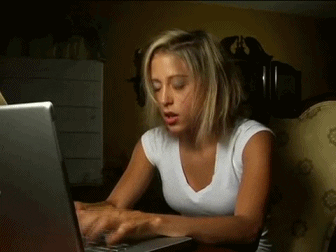 When I finished On Hallowed Ground, I immediately went to work on On Solid Ground, the third book in the Grounded Series, the story where Gage and Qiana could be showcased in all their splendor. That was back in 2017. The only part of that story that stumped me was why Qiana broke up with Gage in the first place. In the second book of the series, I kept referencing the unexpected break-up but never elaborated. I couldn't figure out, for the third book, exactly how or why they broke up. But, because I had made such a big deal about in the Book 2, I had to address it square in the face in Book 3. Every writer knows that their main characters have to have reasons for doing what they do on the pages of their books. One day it hit me. I knew why she'd broken his heart.
I decided that my protagonist had been given a very unexpected medical diagnosis that would forever change her life. In fact, it would probably even kill her. I frantically went to work, weaving that storyline into my main plot.
In October of 2017, I was about two-thirds finished with On Solid Ground. That's when I was diagnosed with breast cancer. The world as I knew it came to a screeching halt. I was forever altered. Nothing would be the same. Oh sure, it wasn't a death sentence and I always knew I'd come through it okay. But still. Cancer is cancer. And it is SCARY!! For almost a year, all activities, other than those necessary to treat my condition and kick cancer to the curb like the nasty bitch it is, ceased. Surgery, recovery, chemotherapy, radiation, weaning myself off prescription drugs, getting my appetite back, and various other psychological things took up every minute of my time. No writing happened on Gage and Qiana's story for almost a year.
When I felt somewhat more able to concentrate, I located that manuscript on my computer and decided it was time to finish it up. The problem was, so much time had gone by, I'd forgotten what I'd already written and where I was going with the story. On top of that, my perspective on life had changed. I questioned whether or not I could even finish that story especially when I started reading what I'd written, only to discover that I'd given my main character cancer and then I found out I had cancer. That was a huge woo woo moment.
I remember getting chills. Was there some cosmic energy inside me when I'd given my character breast cancer? Was it a premonition? Had I inadvertently brought cancer into my house by thrusting it upon an imaginary character in my book? Is that even possible?
Now I'm not the kind of person who backs down from a self-imposed challenge, so I challenged myself right then and there to fight that ugly beast again. I did it once – in real life – surely I could do it again on the pages of a novel. Armed with first-hand experience, I was able to add a lot more depth and meaning to the scenes of the book dealing with the disease. I believe I have a very relatable character now. Much more so than I would have had I not been diagnosed. I know how Qiana feels. I know what she went through, although her situation was much worse than mine, I understand her. I hope that comes across when people read the story.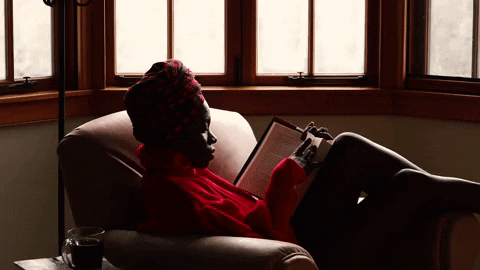 Anyway, how weird is it that I decided to give my character cancer only to receive that diagnosis myself a few months later? Fate? Coincidence? A sign of some kind? I don't know. It still creeps me out a bit.
What say you guys? Is that a little disconcerting? Has anything like that ever happened to you? Should I be a little more careful of the things I write about – you know – just in case something like this might happen in the future? If by writing about it, it comes to life, I'm forever writing about winning the lottery from now on. Inquiring minds what to know so tell me what you think in the comments.
Word of the Day: Sedilia
Fun fact about me: I don't know how fun it is, but my baby toes are about half the size of my other toes. They look like they belong with a different set of toes, like maybe they were switched at birth or something.
Original post by Jansen Schmidt, July 2020. Images by Pexels and giphy.com.
Stay connected with news about my books and other fun stuff by signing up for my newsletter: http://bit.ly/JansenSchmidtNewsletter
On Hallowed Ground is available at fine retailers everywhere: http://bit.ly/2KONmnf
On Common Ground is available at fine retailers everywhere: http://bit.ly/2BBu7bb