I'm a list maker. It serves two purposes: It helps me remember all of the very important things I must do, and it makes me feel accomplished when I check things off. I usually have multiple lists going at once. Some things need to be done but not necessarily right away. But, I don't want to forget to do them either. Thus, the list. Sometimes I find it necessary to prioritize my lists.
Yesterday was the day I prioritized the priority lists in order of greatest priority and the greatest priority on each priority list had to be prioritized as top priority in order to keep everything appropriately prioritized. It gets confusing but as long as I keep re-prioritizing everything eventually gets done. Prioritizing my priority lists each day is top priority. Capisce?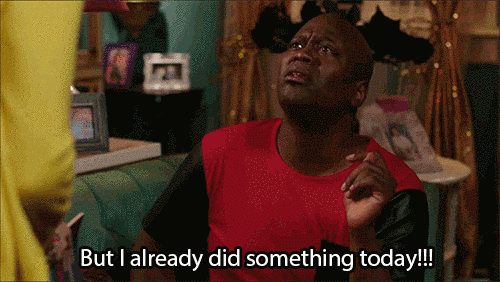 A little OCD? Maybe. I guess it depends on how you look at it. If prioritizing things is a priority, then the only way to properly approach each day is to know which priority to start with. Ergo, prioritizing the priority lists. See? It all makes sense.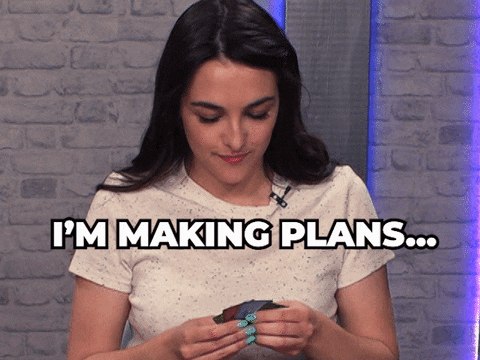 Are you a list maker? Do you prioritize your lists? Do you get a sense of satisfaction when you check things off your list? Do you suddenly feel the need to go make a list? You're welcome.
Word of the Day: Alexithymia
Fun Fact about me: Writing this blog post was on my priority list, but is now checked off. See how that works?
Original post by Jansen Schmidt, August 2020. Images by Pexels and giphy.com
Stay connected with news about my books and other fun stuff by signing up for my newsletter: http://bit.ly/JansenSchmidtNewsletter
On Hallowed Ground is available at fine retailers everywhere: http://bit.ly/2KONmnf
On Common Ground is available at fine retailers everywhere: http://bit.ly/2BBu7bb