While I was composing my blog for this week, I was having trouble coming up with a clever, cute, catchy title. I don't know why because usually the title is the least of my blogging woes. But, for some reason I just could not decide on a title. So, I decided to scroll back through my previous posts and see if I could see a pattern or find an old post that I could resurrect or change the title a bit. And that's when I found something I just couldn't believe!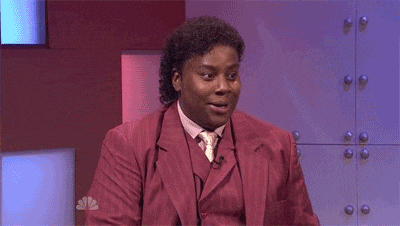 On October 31, 2011, I posted my very first ever blog post. That's right – I've been blogging for 8 years now! Wow! That's insane. No wonder I'm having a hard time keeping things fresh. That's a lot of ideas and that's a lot of clever, cute, catchy titles. While I was still unable to come up with a good title for the post I was working on, I did come to the conclusion that this recent discovery really needed its very own post and so I saved my untitled post for next week and went to work on this post.
I know, the title of this one isn't all that remarkable either, but it's the first thing that came to my mind when I realized that it's been almost exactly – to the day – 8 years since I started blogging. A lot has changed over that period of time. I've lost some followers and I've gained some followers. That's to be expected. While I try to post entertaining and interesting material, it's not always of interest to everyone. That's just how it goes.
Over these past 8 years I've learned a lot about blogging. How to use categories and tags more efficiently. How to post videos and gifs. I know that seems like first grade stuff but hey, I'm an old dog and these were new tricks. I'm quite proud of myself actually. I've learned a little bit about what my analytics mean. (That's scary math stuff, but I delve into that world on occasion.) I've also learned that I have people who visit my blog from all over the world. That's kind of neat.
What I found even more amazing during my scroll session is that my very first blog post had 44 comments. 44! That's huge for me. That's the most comments I think I've ever had on a post. Of course, I was taking an on-line class about blogging and I think almost everyone in the class came over to see what I had created in a showing of solidarity, but what fun to scroll back through time and see that.
Which brings me to today's question: How long have you been blogging? If you don't currently blog, did you ever? Have you ever considered blogging? Why would you start now? Why did you stop? Inquiring minds want to know.
Word of the Day: Knickerbocker
Fun fact about me:  I really need to start using my words of the day. The whole reason I post them is to increase my vocabulary but what good is that if I never use the words?
Original post by Jansen Schmidt, October 2019. Images by Google Images and giphy.com.
Stay connected with news about my books and other fun stuff by signing up for my newsletter: http://bit.ly/JansenSchmidtNewsletter
My newest release On Hallowed Ground is available at fine retailers everywhere: http://bit.ly/2KONmnf
On Common Ground is available at fine retailers everywhere: http://bit.ly/2BBu7bb