There's a line from a song from the movie Chitty, Chitty, Bang, Bang, that I love: "Up from the ashes, grow the roses of success." That line can be applied to a lot of things. For me, right now, it applies to my rise from "sickness" to improved health. Not that I was unhealthy before, because I really wasn't, I was just infected with a nastiness known as cancer.
But, the cancer was purged from my body, treatments are over, and now it is time to climb back up to full recovery. This is what full recovery means to me: No more constant state of extreme fatigue. The kind of fatigue that is indescribable. The kind of fatigue that I have never experienced before. The kind of fatigue that makes you feel like your bones are made of cast iron, your head weighs 17 tons, your eye lids are covered in super glue and your eyes are filled with sand. The kind of exhaustion that totally consumes your body after 5 minutes of minimal light effort. I'm so done with that.
I'm done with the always present mild case of nausea, that makes eating a chore and tasting unpleasant. I'm tired of trying to figure out what I want to eat because nothing sounds good and I know it's all going to taste bad afterward. I'm tired of forcing myself to eat something, anything because I know I need nourishment. I'm tired of feeling hungry but afraid I'm going to barf.
I'm done with the ever-present horrible taste in my mouth. Not a medicine taste. Not a metallic taste, as a lot of people describe it, but the taste of vomit, which is what I have been tasting for about six weeks now. Food still tastes good when I eat it, but no more than five minutes later, awful, acid, sour vomit taste. I'm so ready to be done with that.
I'm tired of trying to function in a constant state of fog. My brain is not functioning properly. I know it. It's scary. It's embarrassing. I have to read directions 3 and 4 times because I don't understand them the first time. I have to repeat things back to people because I'm not sure I comprehended correctly when they spoke. I have to re-read paragraphs, sometimes pages of a book or article because I can't remember what I just read. I can't complete simple problems on my own. I feel like an idiot. I'm ready for that to go away. I'm ready to feel like a competent, clear-headed adult again.
I'm tired of the aches and pains that don't go away with ordinary painkillers. Deep-seated pain that goes all the way to your bones and hovers there. I'm tired of having weird sleep patterns (although I had that normally anyway, so that hasn't really changed). I'm tired of taking medicine. I'm tired of being poked with needles. I'm tired of having my blood pressure taken. I'm just tired of all of it. Life with cancer – SUCKS!!
But, it's OVER! Today is Monday and I'm not at the Vicksburg Cancer Center. I'm not having my blood drawn. I'm not having my temperature taken. I'm not hooked up to an IV. I'm on the big road to full recovery. I'm on my way to feeling normal again. I have no idea how long that's going to take, but I'm willing to wait for it.  Because I know, that up from the ashes, grow the roses of success!
How about your readers – do you patiently wait for something better? Are you tired of something disruptive in your life? Are you looking forward to the roses that will spring from the ashes?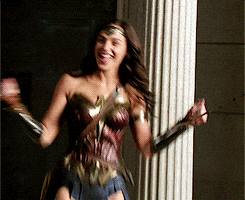 Come on, tell me your success stories. I don't want this post to be a downer. I want it to speak of happier times ahead and shine with the success of persevering during a rough patch. I want to show you my Wonder Woman dance.
Word of the day: Gustation
Fun fact about me: I'm normally a pretty positive person. That has helped tremendously during this treatment period.
Original post by Jansen Schmidt, April 2018. Photos courtesy Google Images.